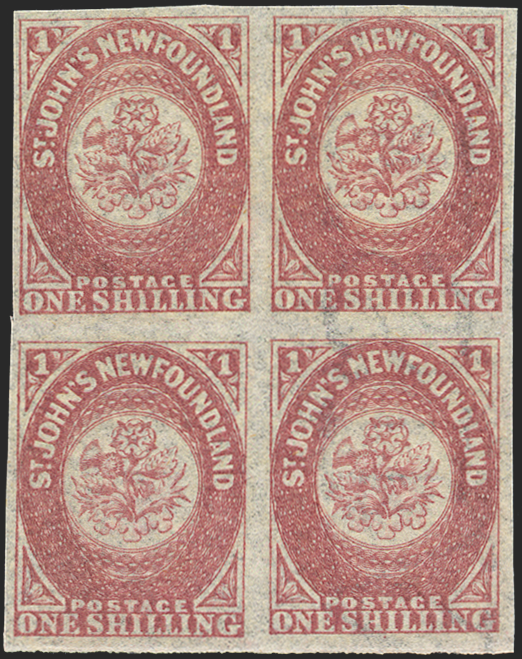 Newfoundland 1862-64 1s rose-lake, SG23
Newfoundland 1862-64 1s rose-lake on hand-made wove paper, block of 4, right pair showing part '(STACEY ) WISE' papermaker's watermark, SG23.
A lovely piece with beautifully fresh colour and mostly good to large margins. Benefits further from brilliant original gum, with the lower pair being unmounted mint.
Scarce block of four of this key stamp with watermark, which appears on only 2% of stamps according to Col. Robert H. Pratt, of Milwaukee, Wisconsin, the pre-eminent Newfoundland stamp and postal history collector, researcher, and author.
Payment & Security
Your payment information is processed securely. We do not store credit card details nor have access to your credit card information.