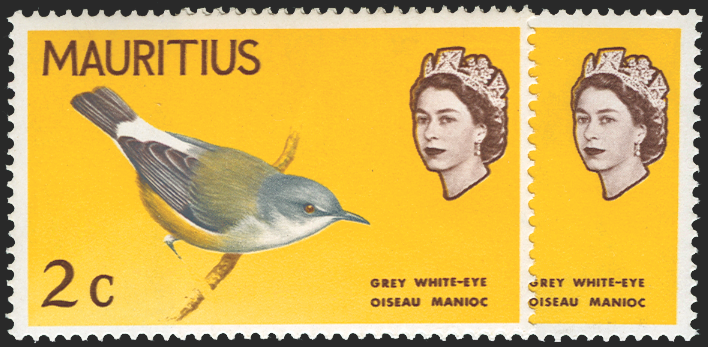 MAURITIUS 1965 Birds 2c lemon error, SG317a
Mauritius 1965 Birds 2c lemon 'Bourbon White Eye', error with GREY (leg) OMITTED, SG317a.
A very fine unmounted mint example with full original gum. Some minor wrinkles but remains spectacular and a very scarce error. Accompanied with normal stamp for comparison.
The Stanley Gibbons catalogue value is £375.

Payment & Security
Your payment information is processed securely. We do not store credit card details nor have access to your credit card information.