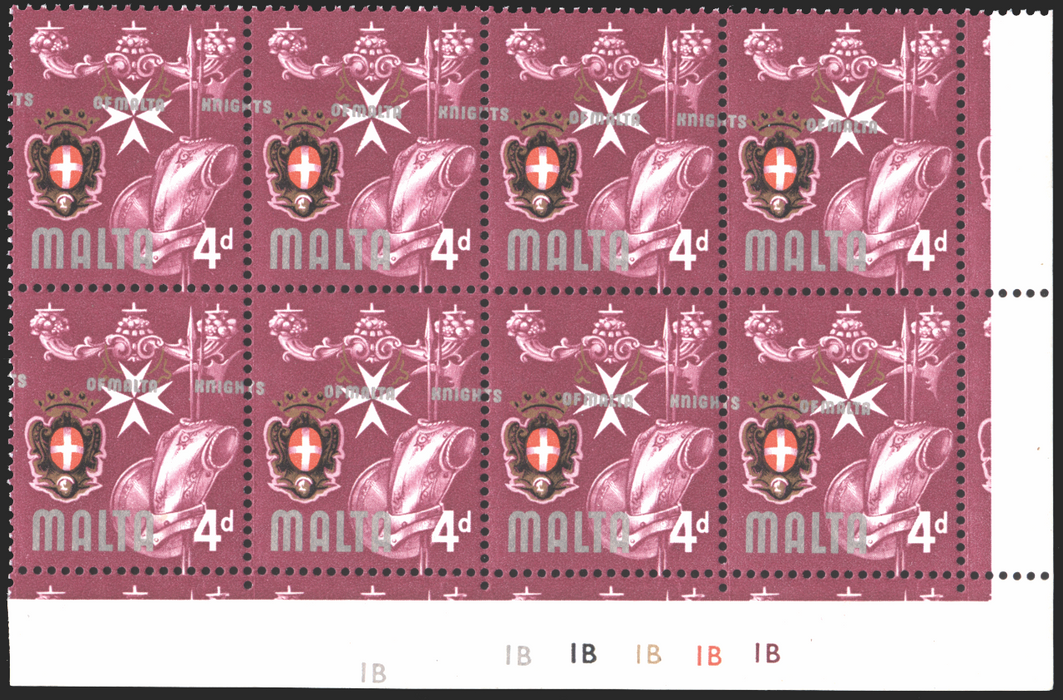 MALTA 1965-70 4d 'Knights of Malta' variety, SG336var
Malta 1965-70 4d 'Knights of Malta', lower right corner block of 8 (4x2) with '1B' (x6), showing DRAMATIC LEFT DIAGONAL SHIFT OF 'KNIGHTS OF MALTA' (resulting in partial omission from right vertical pair), and the relevant '1B' plate number', SG336var.
A superb unmounted mint positional block with full original gum.
A rare positional multiple of this dramatic printing variety.
The printing variety is the result of two separate silver plates being used for the printing, one for "MALTA" and the other for "KNIGHTS OF MALTA", with the printing variety showing a severe misplacement of the latter.
BUY NOW: Order online, by phone +44 (0)1534 639 998, or via email info@paulfrasercollectibles.com
Payment & Security
Your payment information is processed securely. We do not store credit card details nor have access to your credit card information.