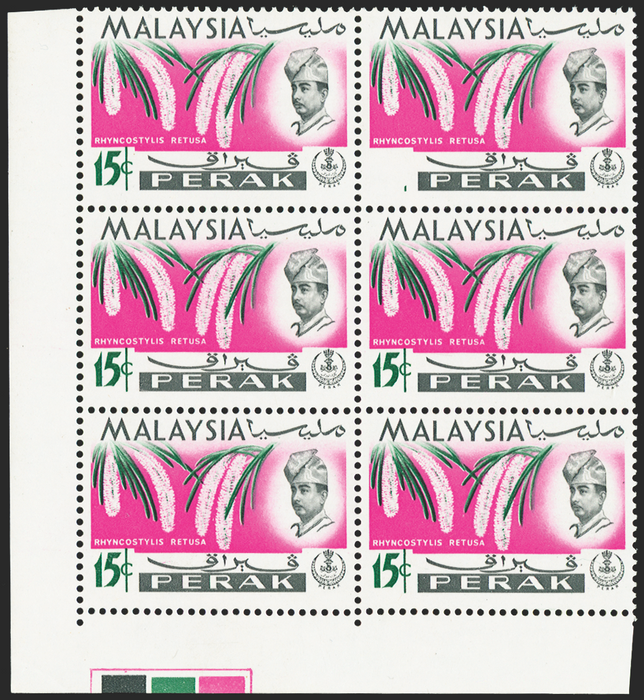 MALAYSIA - PERAK 1965-68 15c Orchid variety, SG168/var
Malaysia - Perak 1965-68 15c 'Orchid', lower left corner block of 6 (2x3) with colour indicators, the upper right stamp showing partial printing of green resulting in almost complete omission of '15c' figures of value, SG168/var.
A Post Office fresh unmounted mint positional block with full original gum.
A spectacular piece and a most unusual printing variety, being the first we have ever encountered.
As this is classified as a printing variety rather than an error, it is valued at a considerably lower level irrespective of its rarity. Errors of missing colour for this stamp issue are valued in the Stanley Gibbons catalogue at £1,400-£1,600.

Payment & Security
Your payment information is processed securely. We do not store credit card details nor have access to your credit card information.