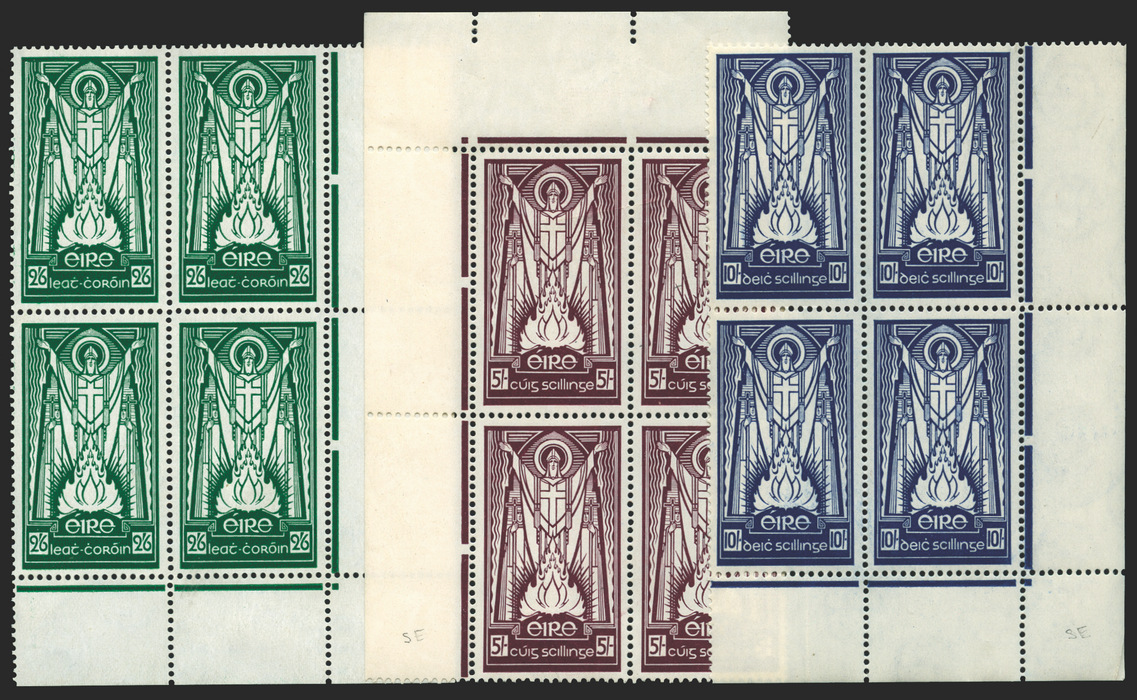 Ireland 1937 "St Patrick" set of 3 to 10s, SG102/4
Ireland 1937 "St Patrick" set of 3 (2s6d emerald-green, 5 shilling maroon, 10 shilling deep blue), watermark 10, SG102/4.
Unusually well-centred upper left (5s) or lower right corner blocks of 4, fresh original gum. Two stamps in each block are unmounted mint. The 5s has a slight internal crease (affecting upper pair only).
A handsome and rare set of positional multiples.

An iconic Irish stamp issue with the design of these stamps featuring an artistic depiction of St. Patrick and the Paschal Fire.
The Stanley Gibbons catalogue value is £1,800+.
BUY NOW: Order online, by phone +44 (0)1534 639 998, or via email info@paulfrasercollectibles.com
Payment & Security
Your payment information is processed securely. We do not store credit card details nor have access to your credit card information.