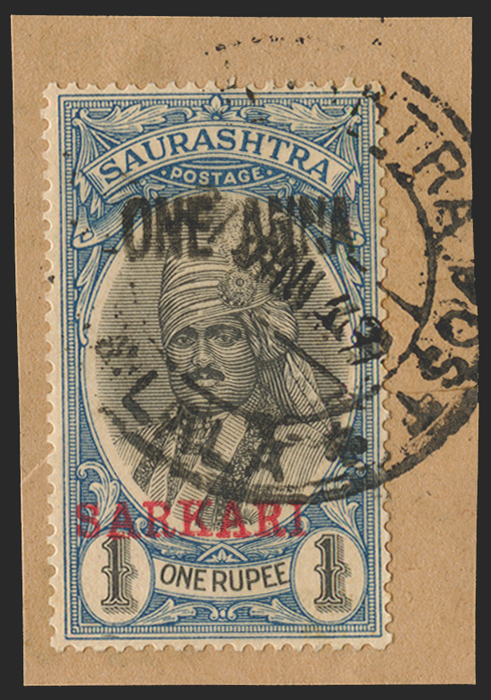 I.F.S. SORUTH 1948 'ONNE ANNA' on 1r black and pale blue Official, SGO19a
Indian Feudatory States Soruth 1948 'ONE ANNA' on 1r black and pale blue Official, type O3 'SARKARI', tied to piece by large part '(TA)LALA' circular date stamp, dated '21 JAN 49', SGO19a.
A fine used example with a scarce cancellation.
Soruth (also known as Junagadh and Saurashtra) was a Princely State near Bombay in the Western India States Agency. After unification, it joined the United States of Saurashtra, and at present it is part of the State of Gujarat.
The stamp features Muhammad Mahabat Khanji III who was the last ruling Nawab of Junagadh of the princely state of Junagadh in British India from 1911 to 1948.
Payment & Security
Your payment information is processed securely. We do not store credit card details nor have access to your credit card information.