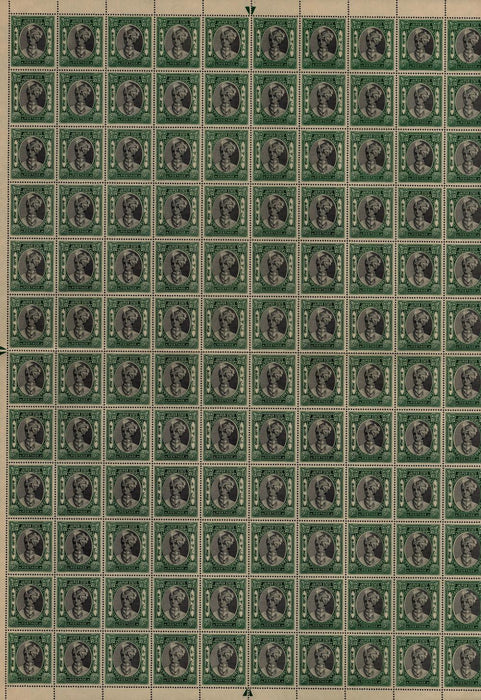 I.F.S. JAIPUR 1938 ¼a and 3a sheets of 120, SG58, SG63
Indian Feudatory States 1938 ¼a black and brown-lake and 3a black and green full sheets of 120, SG58, SG63, Scott 36, 40.
Fine unmounted mint entire sheets with full original gum. The sheets are folded with slight central splitting and minor bends, to be expected with a sheet of this size.
The Stanley Gibbons catalogue value is £720+.
Payment & Security
Your payment information is processed securely. We do not store credit card details nor have access to your credit card information.