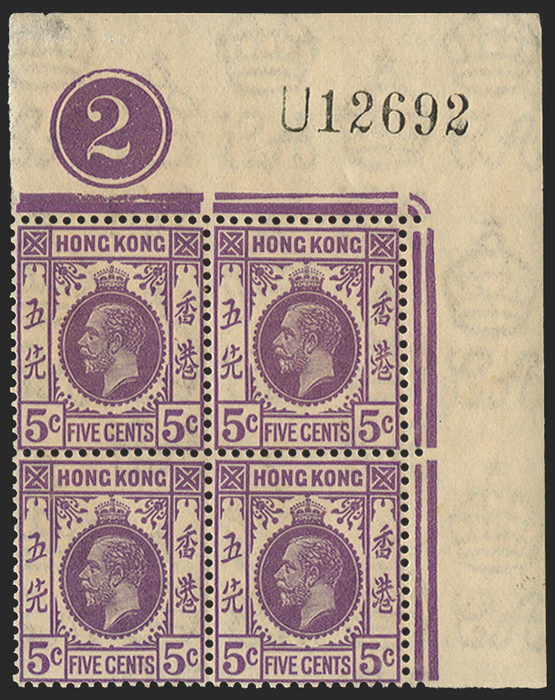 HONG KONG 1921-37 5c violet, SG121
Hong Kong 1921-37 5c violet, Script watermark upper right corner block of 4 showing plate number '2' and 'U12692' requisition number, 1937 printing, SG121.
A fine unmounted mint positional block with full original gum (unmounted, but traces of backing adhesion). Toned gum as often the case for these issues and still fine appearance.
A very scarce King George V philatelic piece in this proving positional form.
Payment & Security
Your payment information is processed securely. We do not store credit card details nor have access to your credit card information.