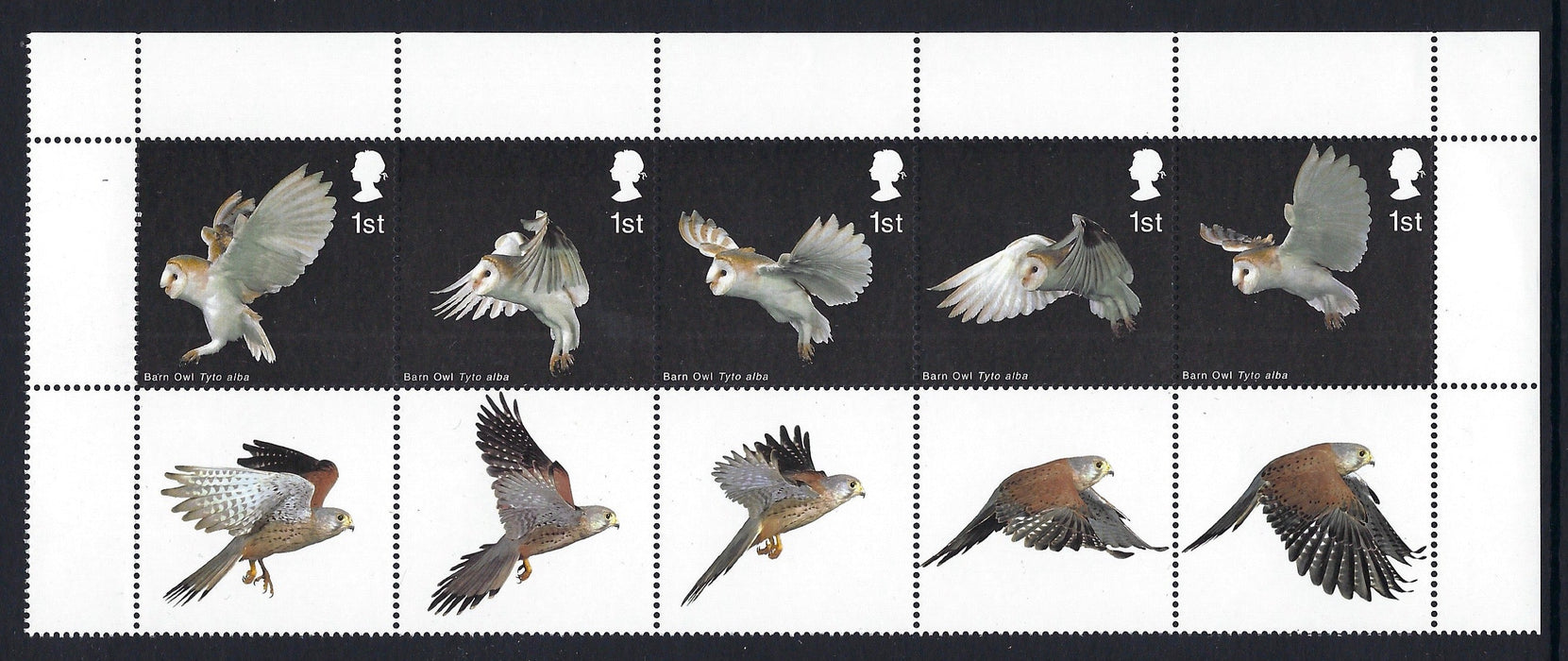 Great Britain 2003 Queen Elizabeth II 1st Birds of Prey, SG2327ab
Great Britain Queen Elizabeth II 2003 1st Birds of Prey, SG2327ab.
A very fine unmounted full original gum corner marginal block of ten with brownish-grey and phosphor omitted affecting the Queens head and face value on all ten stamps.
A scarce and stunning modern GB error. Pierron records 34 mint blocks.
Payment & Security
Your payment information is processed securely. We do not store credit card details nor have access to your credit card information.