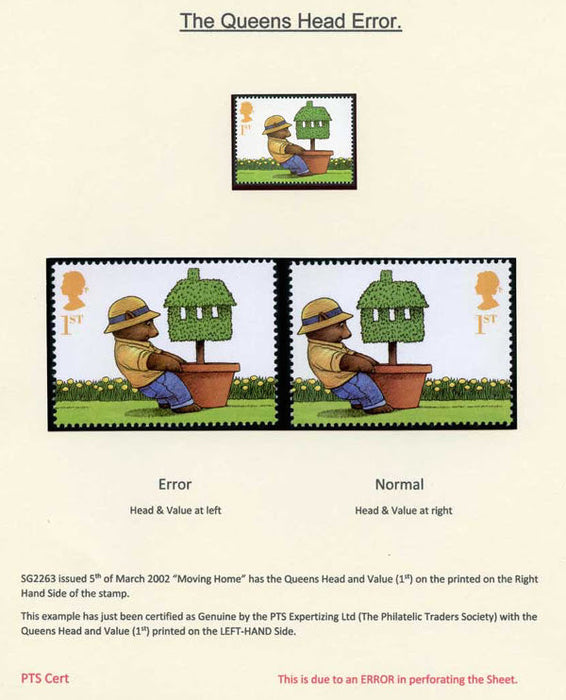 Great Britain 2002 1st The Famous Teddy Bear Error, SG2263var
Great Britain 2002 1st Bear pulling Potted Topiary Tree (Moving Home) 'The Queen's Head error", SG2263var.
Post Office fresh unmounted mint example with full original gum.
The error is the result of a perforation shift, which makes the Queen's head and value appear on the wrong side. What is great about it is that, because the background is basically the same, it gives the effect that the teddy bear has moved.
Accompanied with a PTS Expertising Ltd (Philatelic Traders Society) certificate of authenticity.
Payment & Security
Your payment information is processed securely. We do not store credit card details nor have access to your credit card information.