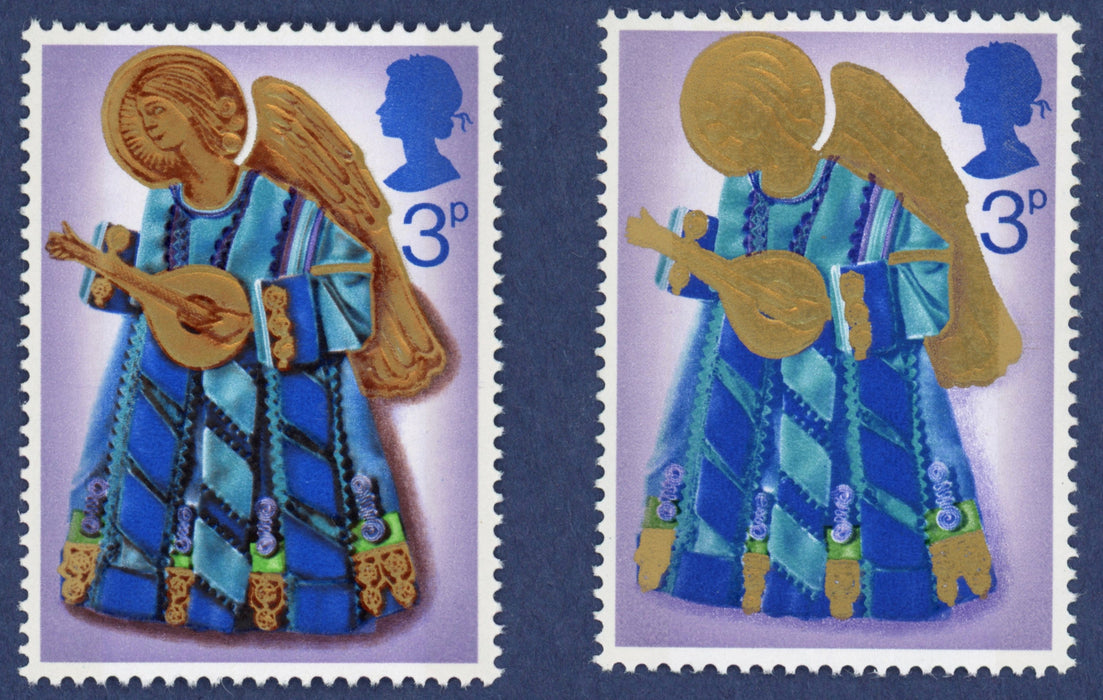 Great Britain 1972 3p Christmas error, SG914a
Great Britain 1972 3p Christmas Angels, SG914a.
A very fine unmounted mint example with full original gum, with red-brown (face and detailing) omitted.
Offered with an example of the normal stamp for comparison.
The missing colour affects the detail printed on top of gold; the angel's head, wings, hands, banjo, sleeves and bottom of the robe.
A rare and attractive QEII stamp error of missing colour. Pierron records only 24 mint examples.
BUY NOW: Order online, by phone +44 (0)1534 639 998, or via email info@paulfrasercollectibles.com
Payment & Security
Your payment information is processed securely. We do not store credit card details nor have access to your credit card information.