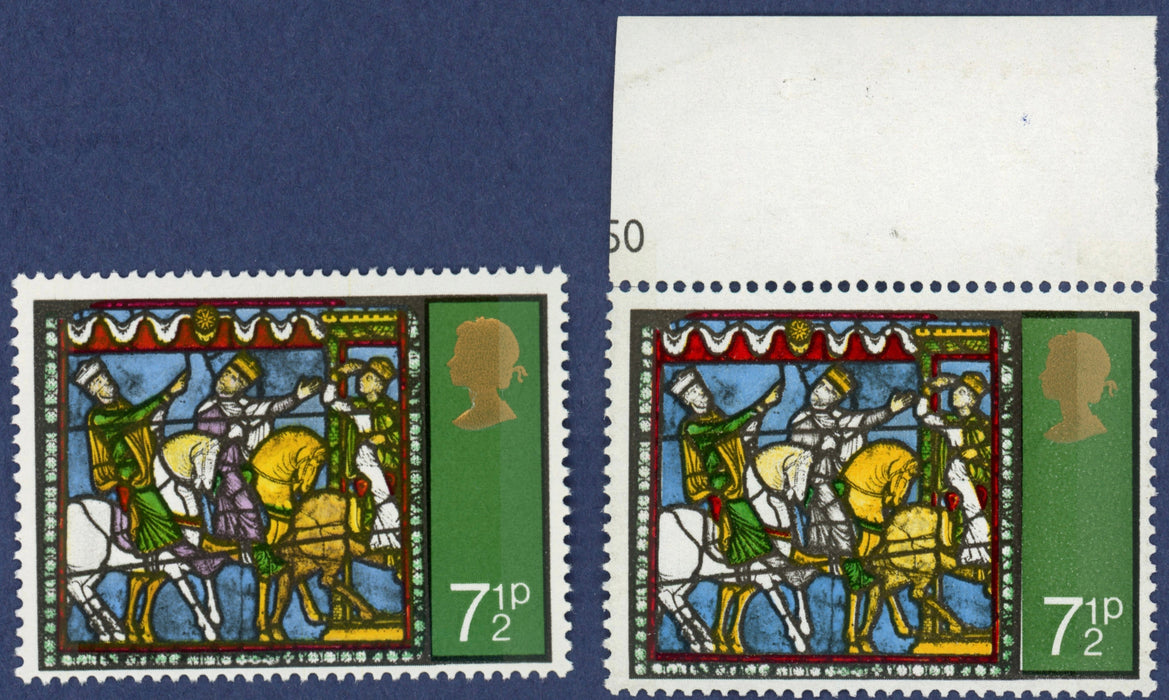 Great Britain 1971 7½p Christmas error, SG896b
Great Britain 1971 7½p Christmas "Ride of the Magi" error, SG896b.
A superb unmounted mint, with full original gum, top marginal example with lilac (King's robe) omitted. Missing colour also affects the leftmost horse's saddle and the leftmost king's footwear.
Offered with example of normal stamp for comparison.
A scarce and popular Christmas stamp error. Pierron records only 24 mint examples.
Payment & Security
Your payment information is processed securely. We do not store credit card details nor have access to your credit card information.