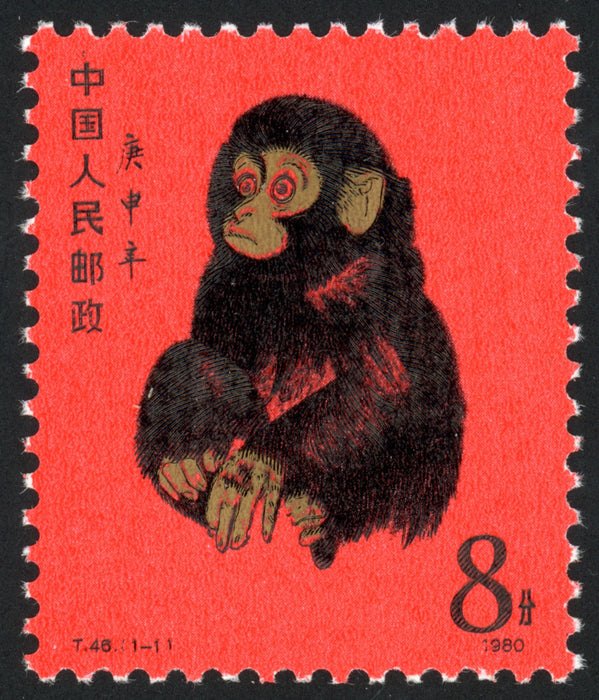 China 1980 PRC GEN ISSUES Year of the Monkey 8f vermilion, black and gold, SG2968
China 1980 People's Republic China (PRC) General Issues, "Year of the Monkey" 8f vermilion, black and gold, SG2968.
A very fine unmounted mint example with full original gum and good perforations.
The "1980 Year of the Monkey stamp" is China's most revered and iconic stamp. The reason it is so coveted is because it features three good luck symbols in Chinese culture (the colour red, number 8 and a monkey).
Despite a large print run of 5 million, prices have consistently risen for these iconic stamps over the years. At the current value, this one stamp issue has a market capitalisation of £7.5 billion.
The value is driven entirely by demand both from the 20 million+ estimated stamp collectors in China and from worldwide demand as it is such a stamp icon.
Entire sheets of 80 stamps of the 1980 "Year of the Monkey" have realised over $200,000 at auction in recent years (equivalent to $2,000 per stamp).
Payment & Security
Your payment information is processed securely. We do not store credit card details nor have access to your credit card information.