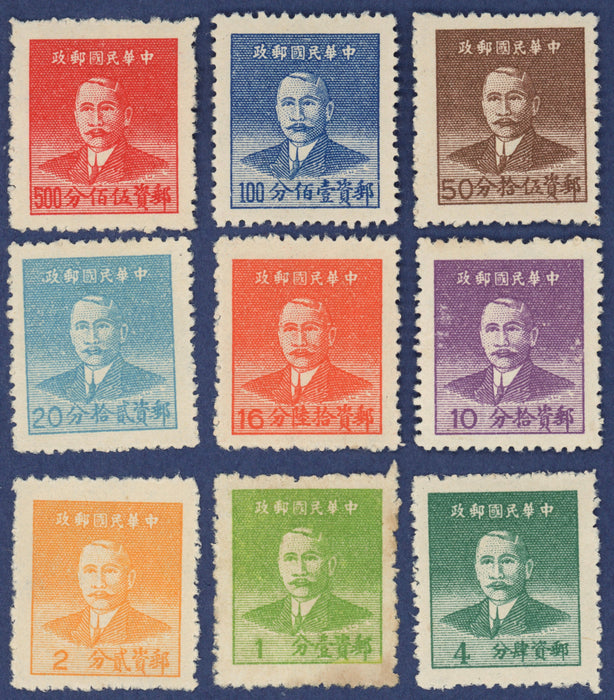 China 1949 Sun Yat-sen set of 9 to 500c, SG1348/56
China 1949 Sun Yat-sen, Hwa Nam Printing Co., Silver Yuan currency, set of 9 to 500c scarlet, SG1348/56.
Some staining on 1c (immaterial to overall value of the set), with all others in fine unused condition, without gum as issued.
The 100c and 500c are very scarce stamps.
Sun Yat-sen (12 November 1866 - 12 March 1925) was a Chinese politician, physician and philosopher who provisionally served as the first president of the Republic of China. He's called the "Father of the Nation".
Payment & Security
Your payment information is processed securely. We do not store credit card details nor have access to your credit card information.