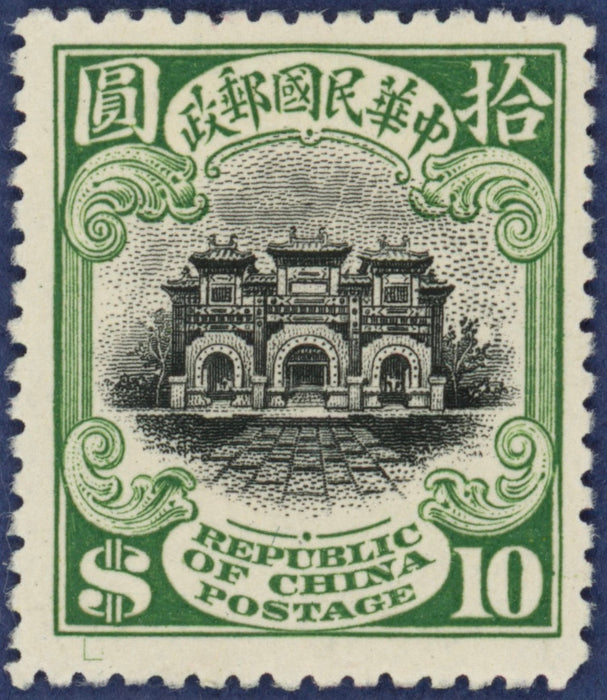 China 1913 $10 black and green, SG286
China 1913 (May) $10 black and green 'Entrance, Hall of Classics, Peking', London printing, SG286.
A very fine and fresh mint example with large part original gum. Rarely ever seen in such splendid mint condition.
These classic definitive stamps were initially printed in London and are rarer as the printing was then transferred to Peking from 1914 to 1919 where the designs were re-engraved. The $10 stamp is the highest value and rarest of the issue.
Payment & Security
Your payment information is processed securely. We do not store credit card details nor have access to your credit card information.