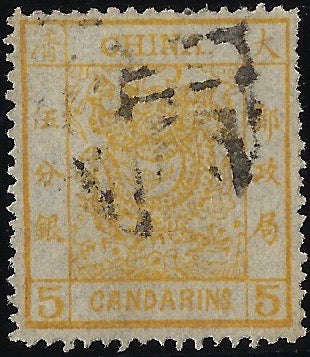 China 1878 5ca orange, thin paper, SG3
China 1878 5ca orange thin paper, 2 1/2mm spacing, SG3.
A fine used example by part negative seal. A few missing perforations at upper right, but still an attractive used example of the "Candarins" first stamp issue from the Chinese Empire.
The catalogue value is £550.
Payment & Security
Your payment information is processed securely. We do not store credit card details nor have access to your credit card information.