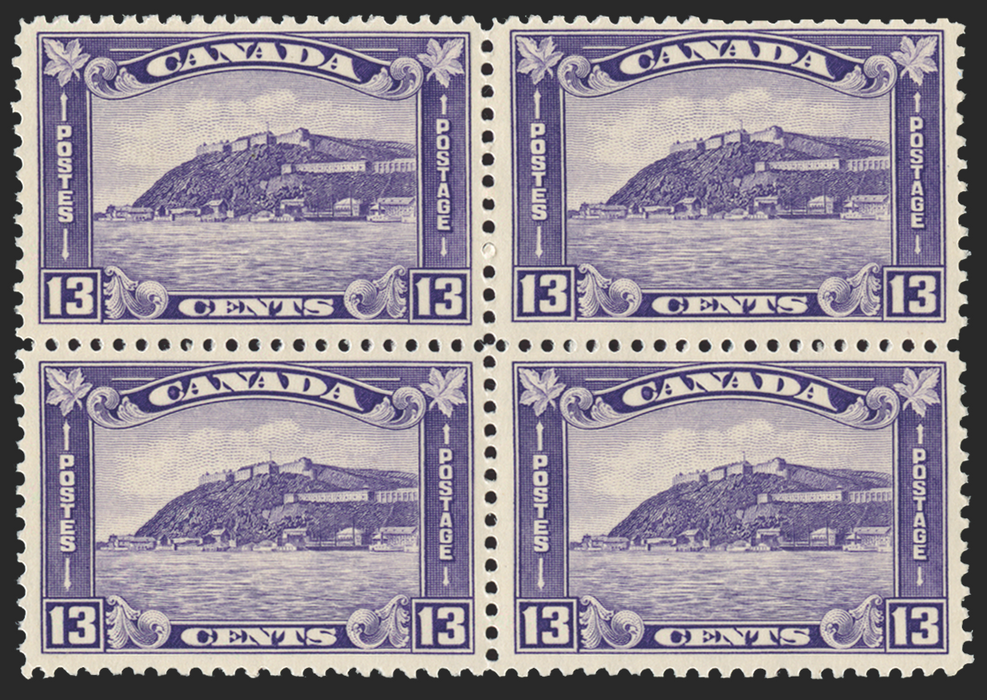 CANADA 1932-33 13c bright violet (UNUSED), SG325
Canada 1932-33 13c bright violet, "The Old Citadel, Quebec", block of 4, SG325.
Very fine quality block of four, unmounted mint with full original gum, with above average centring. Such well centred examples command significant premium value in the North American collecting market.
Very scarce as a block of four in such pristine condition.
The Stanley Gibbons catalogue value is £380+.
Payment & Security
Your payment information is processed securely. We do not store credit card details nor have access to your credit card information.