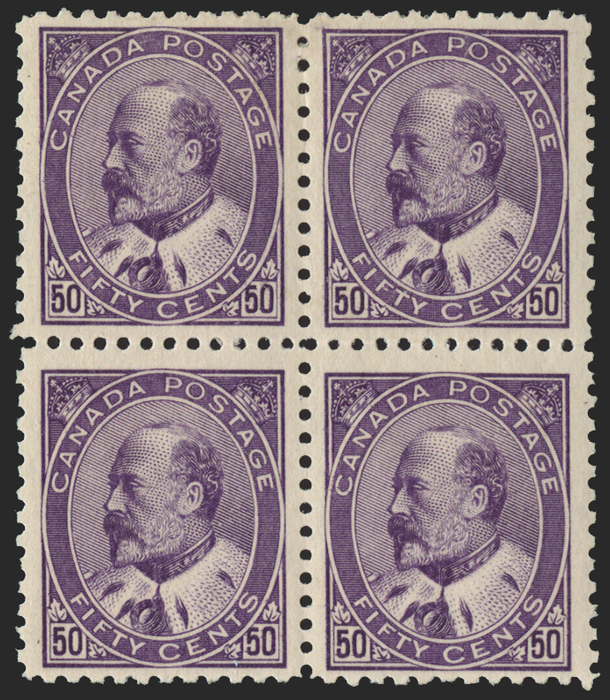 CANADA 1903-12 50c deep violet (UNUSED), SG187
Canada King Edward VII 1903-12 50c deep violet, block of 4, SG187.
A most attractive mint block with lovely fresh colour, much above average centring and large part original gum.
The upper pair has tiny hinge thins (insignificant on right stamp), which does not detract from what is a very high quality example of this rare block.
The Stanley Gibbons catalogue value is £2,000+.
BUY NOW: Order online, by phone +44 (0)1534 639 998, or via email info@paulfrasercollectibles.com
Payment & Security
Your payment information is processed securely. We do not store credit card details nor have access to your credit card information.