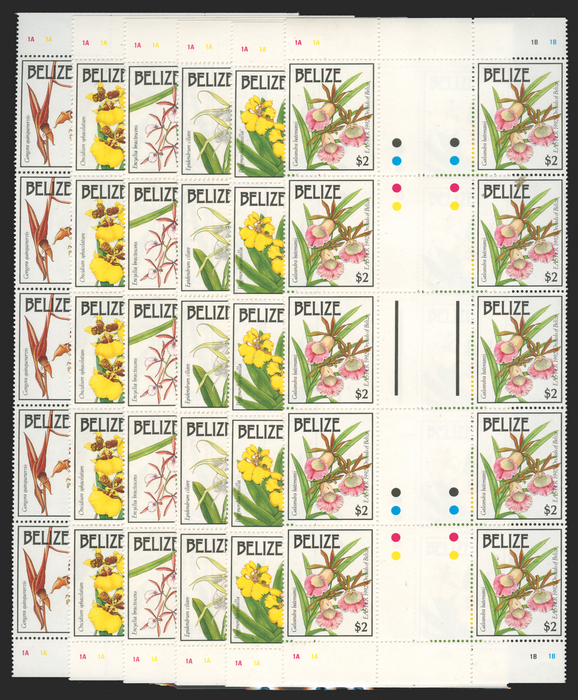 BELIZE 1992 Orchids set of 6 to $2, SG1120/5
Belize 1992 'Easter 1992 Orchids of Belize' set of 6 to $2, matching interpane blocks of 10 (2x5), each being the two centre columns of a sheet with '1A' and '1B' plate numbers, SG1120/5.
A very fine unmounted mint set with full original gum.
Belize was previously named British Honduras and was renamed Belize on 1 June 1973. Belize was granted independence on 21 September 1981, but has remained a proud member of the British Commonwealth ever since. It is the only Central American country within the British Commonwealth.
Payment & Security
Your payment information is processed securely. We do not store credit card details nor have access to your credit card information.