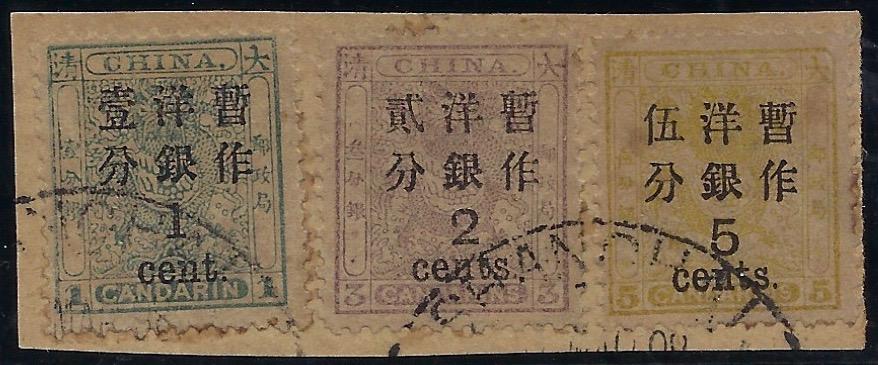 China 1897 Large figure surch, SG66/68
China 1897 Large figure surcharge, 1½mm spacing on 'Small Dragons' set of 3 to 5c on 5ca olive-yellow tied to small piece by part Shanghai 'dollar chops', SG66/68.
These stamps are rarely seen used and, despite some typical toning, this piece is a very fine early Chinese Empire rarity.
Payment & Security
Your payment information is processed securely. We do not store credit card details nor have access to your credit card information.