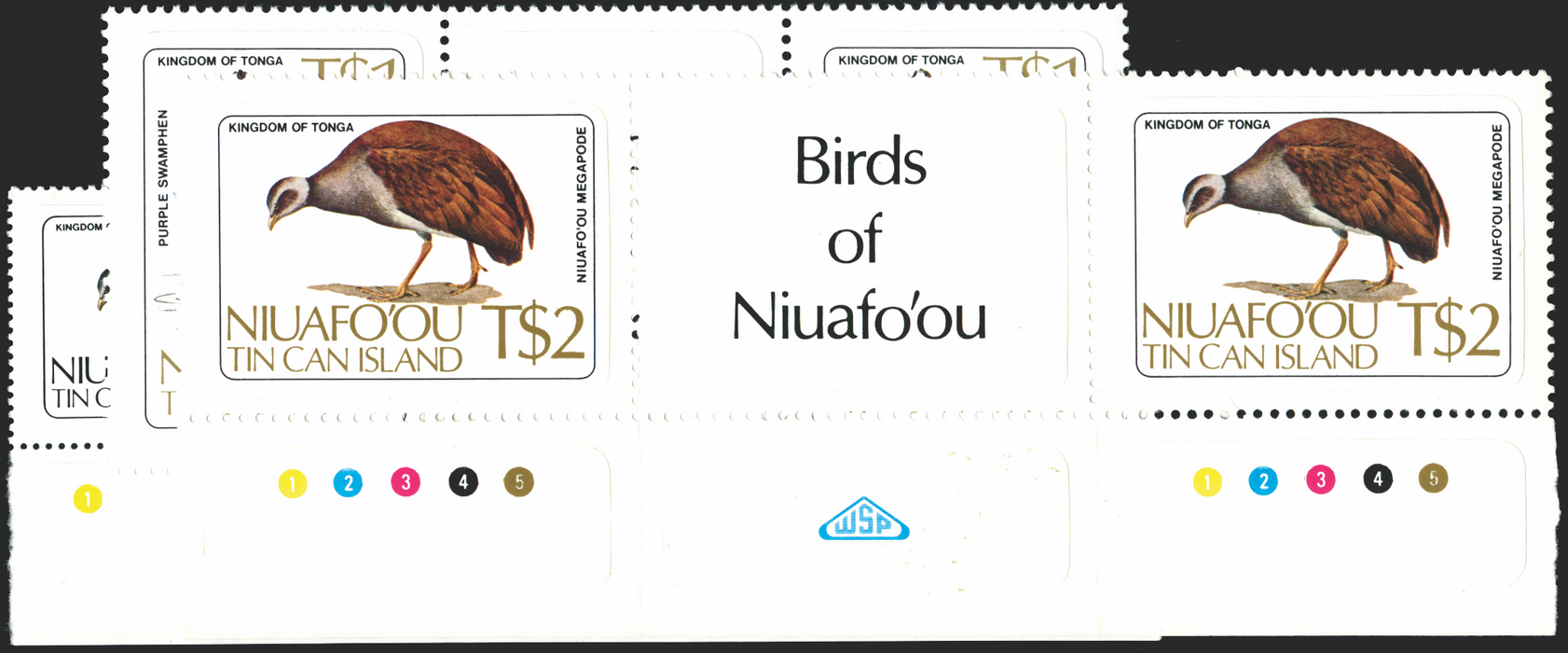 TONGA NIUAFO'OU 1983 Birds set of 15 to 2p, SG27/41
Tonga Niuafo'ou 1983 Birds set of 15 to 2p, matching lower marginal interpane pairs with inscription in gutter, SG27/41.
A fine quality mint self-adhesive set and particularly desirable as marginal pairs.
Niuafo'ou (meaning: many new coconuts), also known as Tin Can Island, is the most northerly island in the kingdom of Tonga. It is a volcanic rim island of 15 km² and with a population of 650.
The Stanley Gibbons catalogue value is £88+.
A wonderful set of stamps for the bird enthusiast.
BUY NOW: Order online, by phone +44 (0)1534 639 998, or via email info@paulfrasercollectibles.com
Payment & Security
Your payment information is processed securely. We do not store credit card details nor have access to your credit card information.