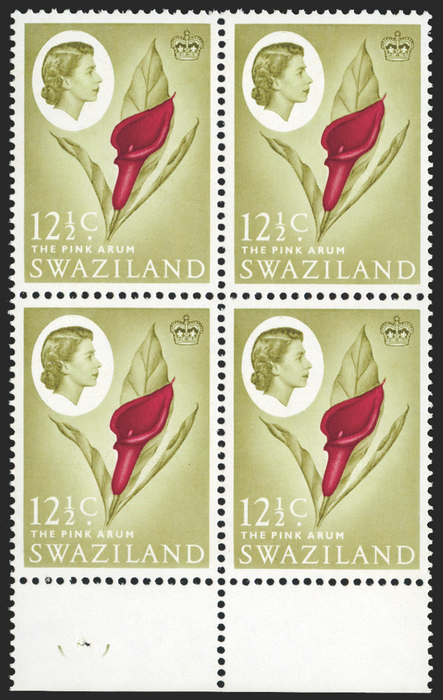 SWAZILAND 1962-66 12½c carmine and grey-olive, variety, SG99w
Swaziland 1962-66 12½c carmine and grey-olive "The Pink Arum", variety WATERMARK INVERTED, lower marginal block of 4 from a left pane with sheet marking proving R4-5/5-6, SG99w.
A fine unmounted mint block with full original gum. The lower pair with faint bend, but still attractive and very scarce.
The Stanley Gibbons catalogue value is £320+.
BUY NOW: Order online, by phone +44 (0)1534 639 998, or via email info@paulfrasercollectibles.com
Payment & Security
Your payment information is processed securely. We do not store credit card details nor have access to your credit card information.