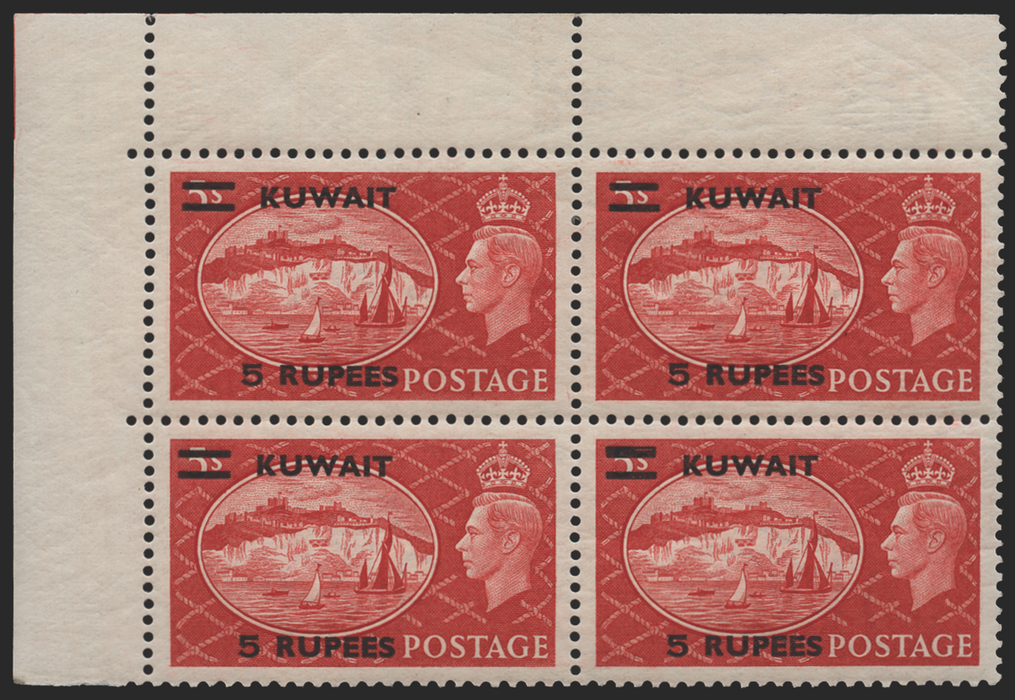 Kuwait 1950-4 5r on 5s red variety, SG91a
Kuwait 1950-54 5r on 5s red, upper left corner block of 4 showing variety "Extra bar at top" on R2/2, SG91a.
A very fine mint positional block with original gum. The lower pair are unmounted mint. Much fresher quality than usually found, and now extremely scarce in this positional form. Absolutely stunning piece.
Provenance: Ex T. D. Barber
Accompanied with a Royal Philatelic Society (RPS) certificate of authenticity (1986) as CW46a, before the current SG listing.
The British postal administration assumed control of Kuwait in 1948, and stamps of Great Britain were subsequently overprinted and surcharged.
The Stanley Gibbons catalogue value is £1,205+.
BUY NOW: Order online, by phone +44 (0)1534 639 998, or via email info@paulfrasercollectibles.com
Payment & Security
Your payment information is processed securely. We do not store credit card details nor have access to your credit card information.