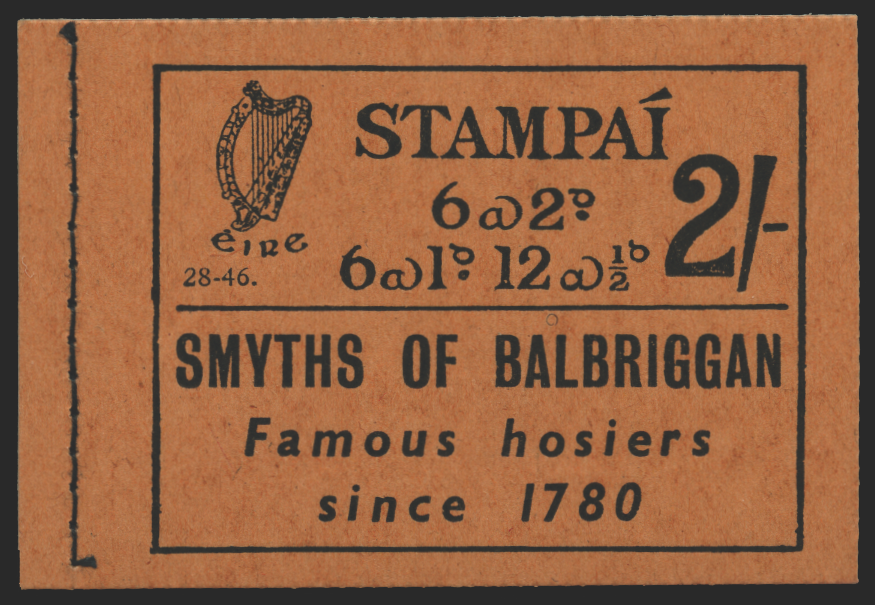 Ireland 1946 2s Booklet, black on buff cover, SGSB6
£1500.00
Ireland 1946 2s booklet, black on buff cover, edition '28-46', containing 12 x ½d, 6 x 1d, 6 x 2d in panes of 6 with watermark inverted, SGSB6.
Exceptional quality for this booklet, each pane with full perforations and virtually unobtainable in such pristine condition.
To the best of our knowledge, this is the finest example in existence of this rare stamp booklet.
BUY NOW: Order online, by phone +44 (0)1534 639 998, or via email info@paulfrasercollectibles.com
Payment & Security
Your payment information is processed securely. We do not store credit card details nor have access to your credit card information.