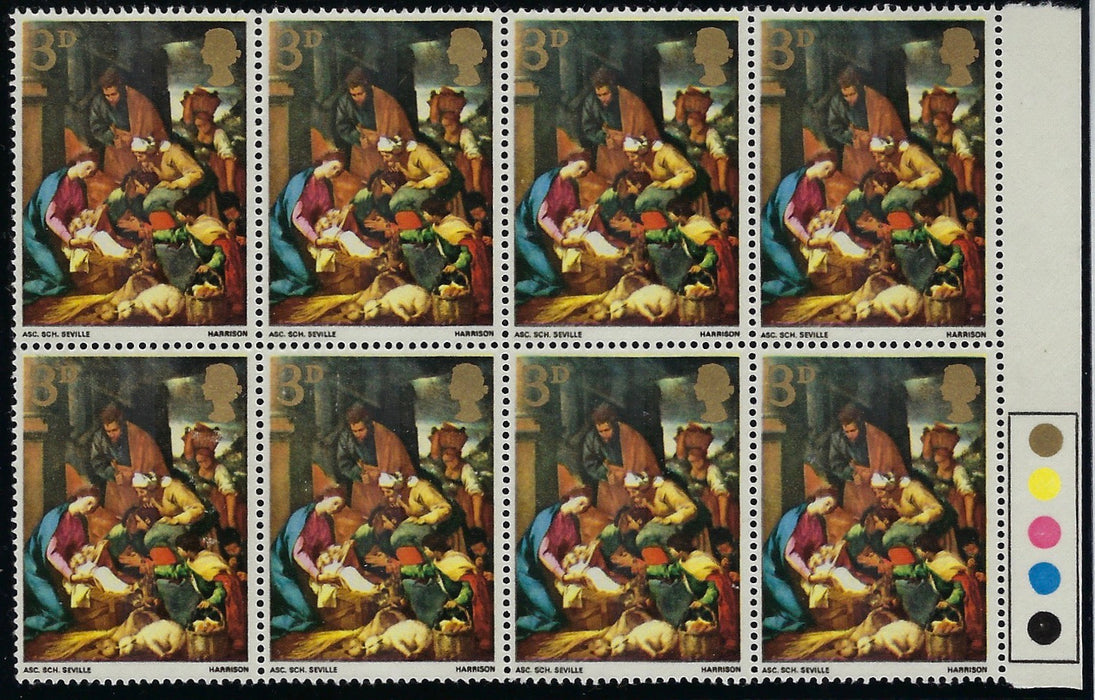 Great Britain 1967 3d Christmas error, SG756b
Great Britain 1967 3d Christmas, SG756b.
A superb unmounted mint right hand marginal traffic light block of eight with full original gum, error "Printed on the gummed side".
The error results in the image being less well defined and prone to smudging.
Scarce, Pierron records only 20 mint examples.
BUY NOW: Order online, by phone +44 (0)1534 639 998, or via email info@paulfrasercollectibles.com
Payment & Security
Your payment information is processed securely. We do not store credit card details nor have access to your credit card information.