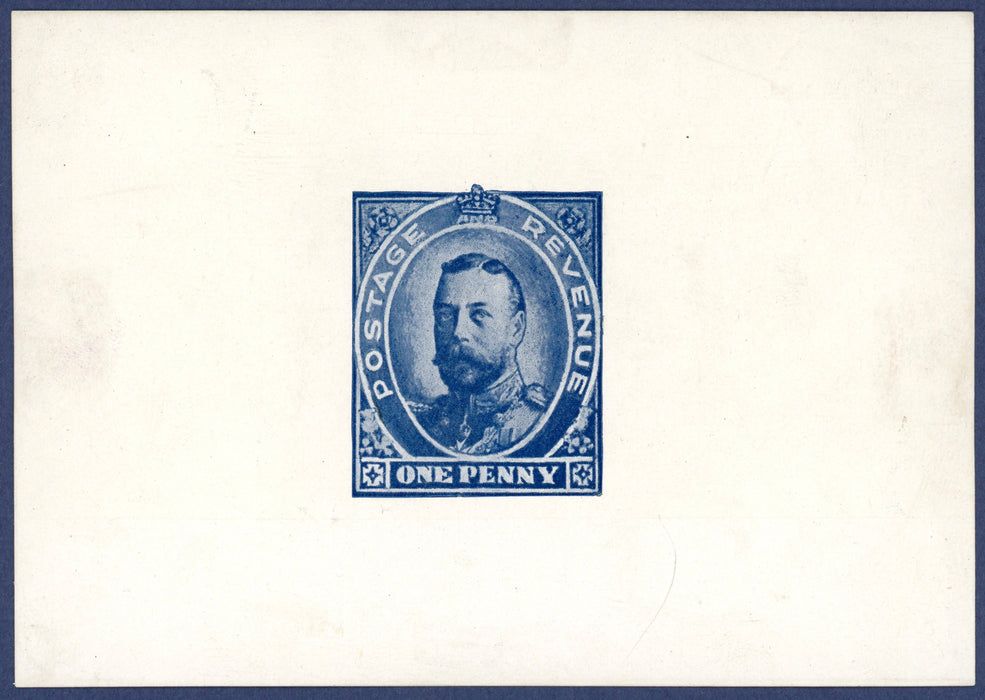 Great Britain 1911 1d Perkins Bacon essay
Great Britain 1911 1d Perkins Bacon essay.
A very fine type B example printed by the printex method in blue on white glazed paper (124x86mm).
A very scarce essay on the considerations for the first King George V stamp issues.
Perkins Bacon produced Printex essays in different sizes and colours with a nearly full face of the King in respect of the introduction of King George V postage stamps on his accession to the throne on 6 May 1910. None of the proposed essays played any part in the production process of the issued stamps.
Stanley Gibbons catalogue value: £2,800.
Payment & Security
Your payment information is processed securely. We do not store credit card details nor have access to your credit card information.