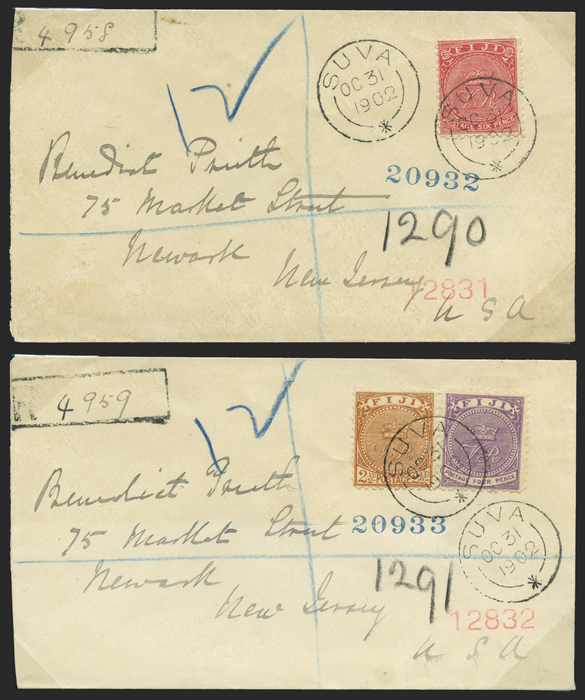 Fiji 1902 pair of registered covers to USA, SG58a, 59a, 103a
Fiji 1902 (OC 31) pair of matched "Benedict Pieth" registered covers from Suva to New Jersey, one franked by 1878-99 6d bright rose, the other by 1878-99 4d bright purple and 1891-98 2½d yellow-brown, all perforations 11x11¾, each with two very fine strikes of SUVA despatch circular date stamps, (one tieing adhesives, the second alongside) and boxed "R" registration Hand Stamp at upper left with consecutive numbers.
The faces additionally with incoming registration numbers in blue and red, and both backstamped at Victoria, B.C. (NO 26), Seattle (NOV 28) and Newark (DEC 3), SG58a, 59a, 103a.
A highly attractive and very fine quality matching pair of covers and a rare piece of postal history.
BUY NOW: Order online, by phone +44 (0)1534 639 998, or via email info@paulfrasercollectibles.com
Payment & Security
Your payment information is processed securely. We do not store credit card details nor have access to your credit card information.