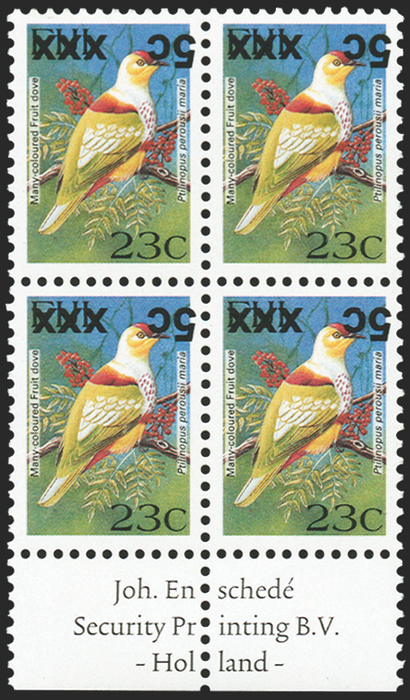 FIJI 2009 Local provisional 5c on 23c 'Fruit dove' error, SGF1359a
Fiji 2009 Local provisional 5c on 23c 'Fruit dove', type IIIa surcharge, error SURCHARGE INVERTED, lower marginal imprint block of 4, SGF1359a
A pristine unmounted mint positional block with full original gum.
A very scarce multiple.
BUY NOW: Order online, by phone +44 (0)1534 639 998, or via email info@paulfrasercollectibles.com
Payment & Security
Your payment information is processed securely. We do not store credit card details nor have access to your credit card information.