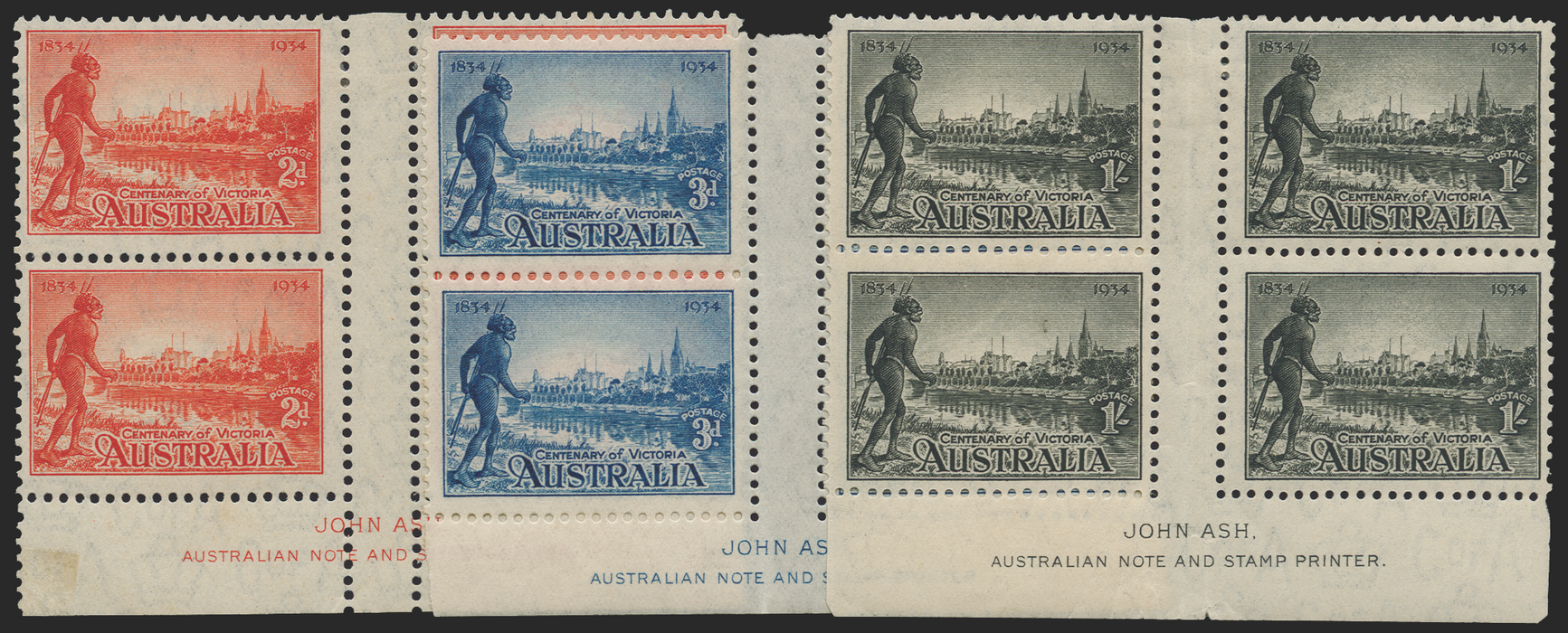 AUSTRALIA 1934 Centenary of Victoria set of 4 to 1s (UNUSED), SG147/9
Australia 1934 Centenary of Victoria set of 3 to 1s, SG147/9, perforations 10½, in imprint, "JOHN ASH. AUSTRALIAN NOTE AND STAMP PRINTER", in blocks of 4.
Fresh mint quality with original gum, (lower pair in each block unmounted). Small imperfections (usual gutter bends, odd short perforations and wrinkles), still attractive and scarce in this form.
A wonderful set. The 10½ perforated was changed in August 1934 to 11½ due to difficulties experienced in separating the stamps in the first perforation.
BUY NOW: Order online, by phone +44 (0)117 933 9500, or via email info@paulfrasercollectibles.com
Payment & Security
Your payment information is processed securely. We do not store credit card details nor have access to your credit card information.