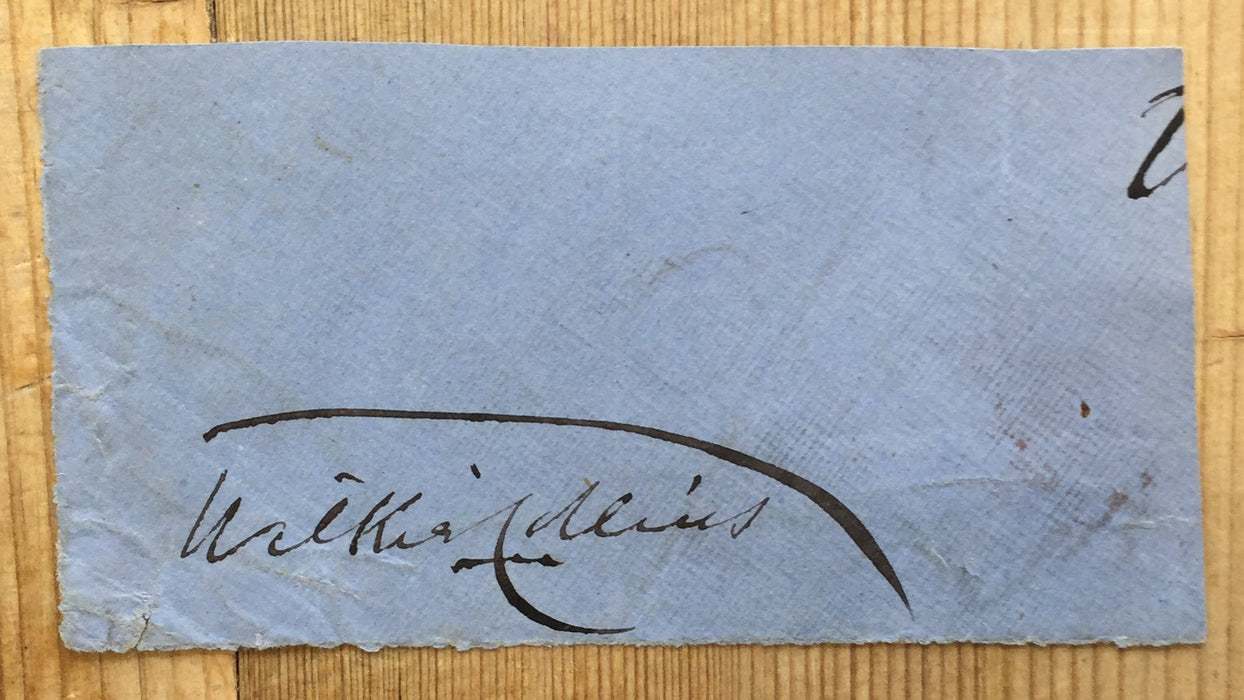 Dutch Auction Day 6 Price: £248.00
Dutch Auction Day 5 Price: £297.00
Dutch Auction Day 4 Price: £347.00
Dutch Auction Day 3 Price: £396.00
Dutch Auction Day 2 Price: £446.00
Dutch Auction Starting Price: £495.00
An attractive ink signature from British writer Wilkie Collins (1824-1889).
Wilkie Collins is regarded as one of the finest British novelists and playwrights.
His novels The Woman in White and The Moonstone are pillars of English literature, with the latter regarded as the first English detective novel.
A beautiful ink signature, "Wilkie Collins," on a 5 x 2 inch slip clipped from a document. In very good condition.
Written by the same hand that penned some of English literature's most celebrated works.
Provenance: The S.E Waits Autograph Collection
Free global shipping. 28-day returns. Certificate of Authenticity and our Lifetime Moneyback Guarantee of Authenticity included
BUY NOW: Order online, by phone +44 (0)1534 639 998, or via email info@paulfrasercollectibles.com
Payment & Security
Your payment information is processed securely. We do not store credit card details nor have access to your credit card information.