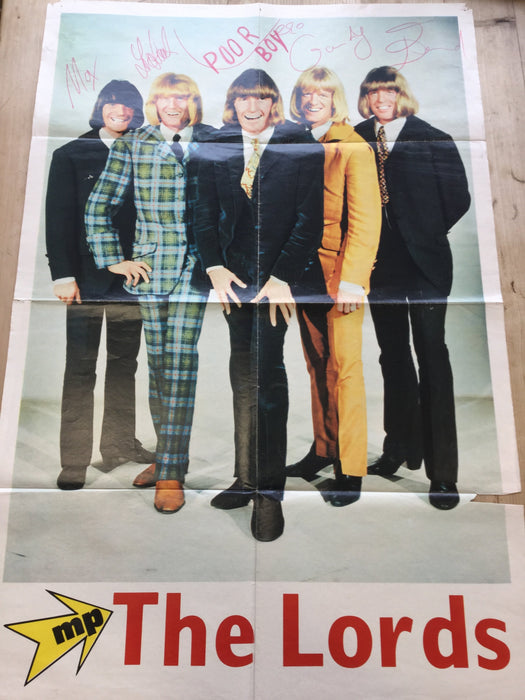 Dutch Auction Day 6 Price: £398.00
Dutch Auction Day 5 Price: £477.00
Dutch Auction Day 4 Price: £557.00
Dutch Auction Day 3 Price: £636.00
Dutch Auction Day 2 Price: £716.00
Dutch Auction Starting Price: £795.00
A striking signed colour poster of 60s German beat band the Lords.
The Lords are one of the great success stories of the German music scene. The irreverent beat group, Germany's answer to the Beatles, had a major hit with Gloryland in 1967 and continue to perform today.
Signed by all the band. Hugely rare.
Provenance: The S.E Waits Autograph Collection
Free global shipping. 28-day returns. Certificate of Authenticity and our Lifetime Moneyback Guarantee of Authenticity included
BUY NOW: Order online, by phone +44 (0)1534 639 998, or via email info@paulfrasercollectibles.com
Payment & Security
Your payment information is processed securely. We do not store credit card details nor have access to your credit card information.