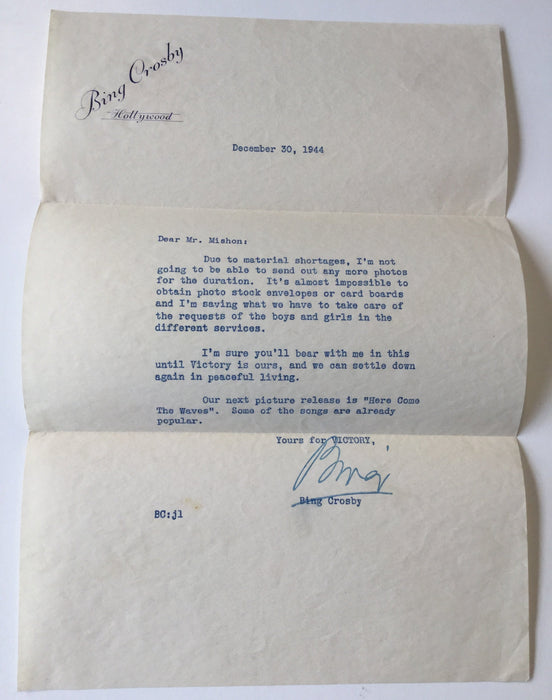 Bing Crosby signed letter
A WWII-related signed and typed letter from Bing Crosby 
Bing Crosby (1903-1977) is regarded as one of the most influential singers and actors of the 20th century. 
Crosby's intimate vocal style saw him enjoy global fame with hits that included White Christmas (1942), Swinging on a Star (2002) and Pennies from Heaven (1936). 
A fascinating 1944 letter from Bing Crosby discussing WWII. 7.25 x 9.75 inches. Very good condition. Comes with the original personalised envelope. 
Signed handsomely in blue ink by Bing on his personalised stationary.
Provenance: The S.E Waits Autograph Collection
Free global shipping. 28-day returns. Certificate of Authenticity and our Lifetime Moneyback Guarantee of Authenticity included.
Payment & Security
Your payment information is processed securely. We do not store credit card details nor have access to your credit card information.