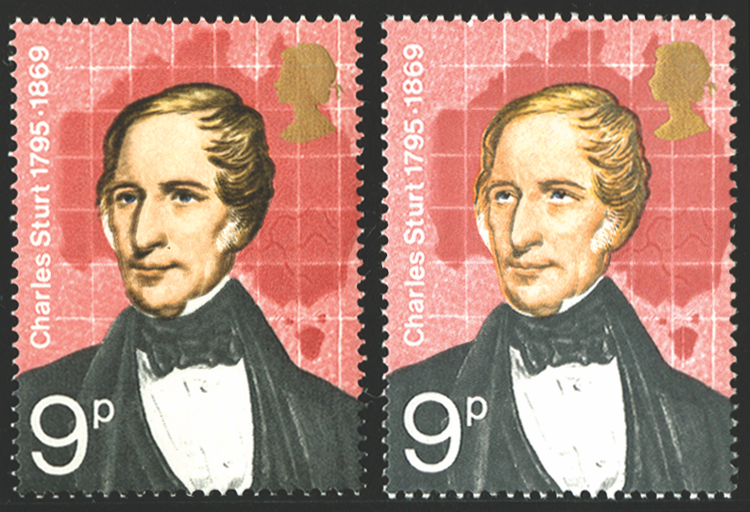 Great Britain 1973 9d British Explorers error, SG927b
Great Britain 1973 9d British Explorers (Charles Sturt) error, SG927b.
Very fine unmounted mint, with full original gum, example with brown-grey printed double affecting the hair and facial features. Offered with normal for comparison.
A scarce and striking QEII error. Pierron records only 200 mint examples (2 complete sheets) known to exist.
The doubling is more noticeable on examples coming from the top of the sheet. The more pronounced the effect, the greater the premium you should expect to pay. Examples of this quality have sold in the past for as much as £850.
Payment & Security
Your payment information is processed securely. We do not store credit card details nor have access to your credit card information.