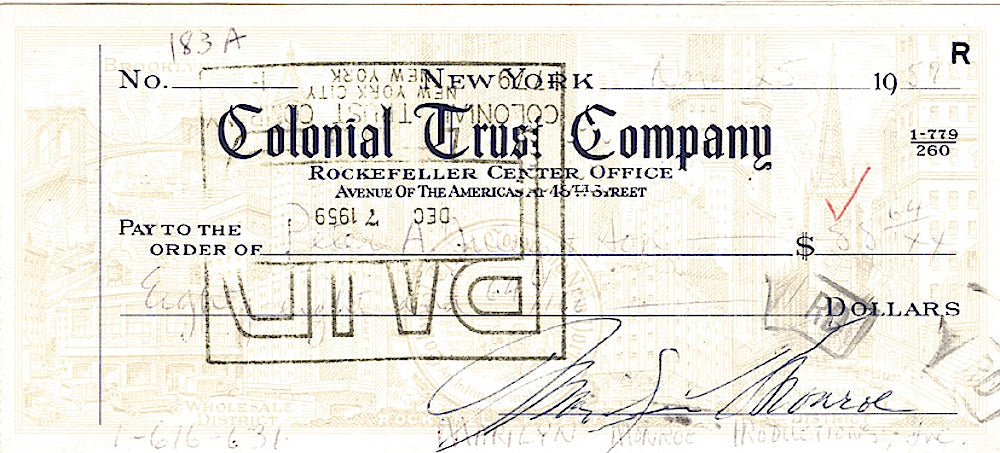 Marilyn Monroe signed bank cheque
A bank cheque signed by Hollywood icon Marilyn Monroe
Marilyn Monroe (1926-1962) needs little introduction. An actress, model and entertainer, she is perhaps the most recognisable of all screen icons.
As such, her memorabilia is highly sought after, and continues to be widely collected across the world.
A cheque filled out in another hand in blue pen ink; made payable to Peter A. Juley & Son for the sum of $88.64, November 25, 1959.
Signed by Monroe in blue ballpoint pen ink.
Cheque measures approximately 6.25" by 2.75".
With several small notations (one below the signature) cancellation holes and a stamp; otherwise in fine condition.
Provenance: ex Stanley Gibbons.
Free global delivery. 28-day returns. Certificate of Authenticity and our Lifetime Moneyback Guarantee of Authenticity included
Payment & Security
Your payment information is processed securely. We do not store credit card details nor have access to your credit card information.