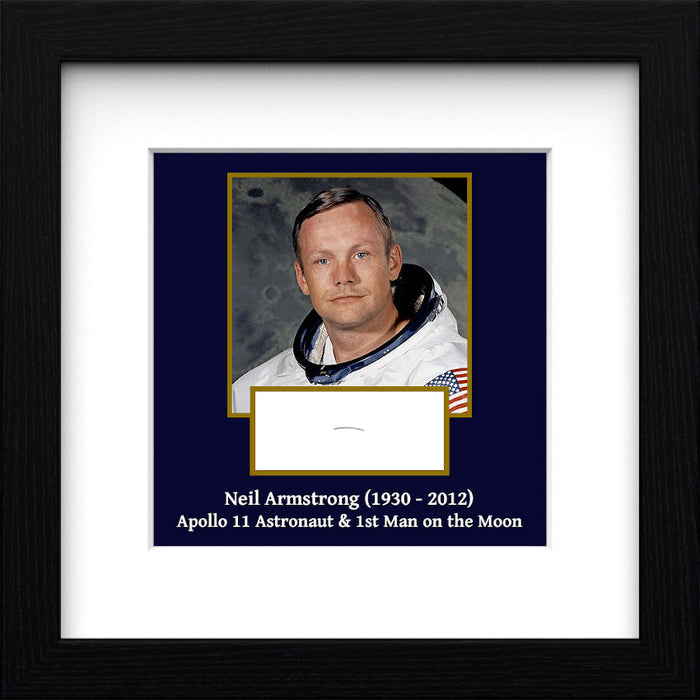 Neil Armstrong Authentic Strand of Hair for Sale
An authentic strand of hair from first man on the Moon Neil Armstrong
In 1969, Apollo 11 commander Neil Armstrong became the first person to set foot on the Moon.
He was awarded a Congressional Space Medal of Honor for his efforts and has been decorated by 17 countries in total. Shortly after Apollo 11, Armstrong announced that he would not be flying into space again.
For one year he served as Deputy Associate Administrator for Aeronautics, NASA Headquarters and then went on to teach at the Department of Aerospace Engineering at the University of Cincinnati between 1971 and 1979. From 1982 until 1992 he was chairman of Computing Technologies for Aviation Inc.
This strand of hair comes with a sworn testimony from Neil Armstrong's barber declaring it to be genuine:
"This is to inform you that I have been the barber of record of Neil Armstrong since October 1999. I generally cut his hair once a month. This is the, Neil Armstrong, who was an astronaut for N.A.S.A. and the first man to walk on the moon. I do attest that the hair clippings submitted to you are his hairs that I cut from his head."
This is a highly sought after piece of history with impeccable provenance.

This approx. ½ inch strand of Neil Armstrong's hair is presented on a display card inside a 7" x 7" frame, ready to hang or stand.
Each display is custom-made to order. Due to the nature of the product, hair strands may look slightly different to those pictured.
Free global shipping and Certificate of Authenticity.
BUY NOW: Order online, by phone +44 (0)1534 639 998, or via email info@paulfrasercollectibles.com
Payment & Security
Your payment information is processed securely. We do not store credit card details nor have access to your credit card information.