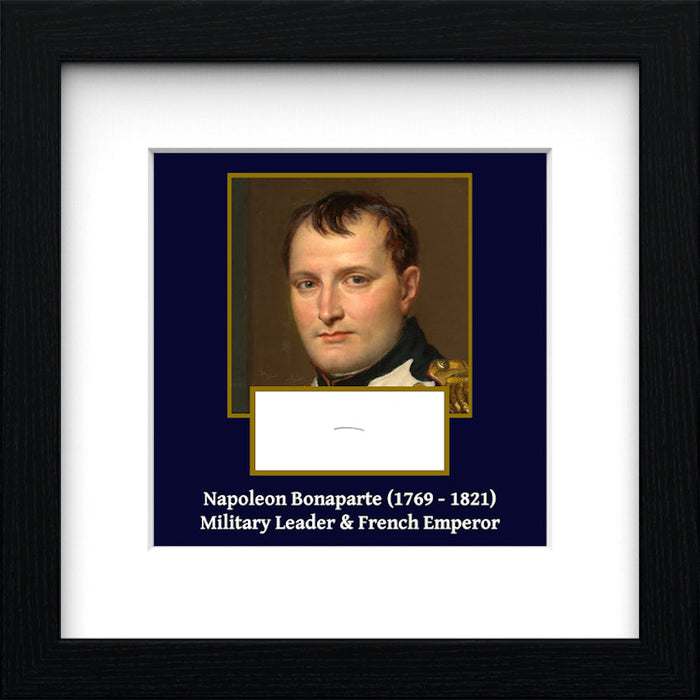 Napoleon Bonaparte Authentic Strand of Hair
A guaranteed authentic half inch strand of Napoleon Bonaparte's hair
Napoleon is one of history's most iconic figures. As emperor of France, his actions shaped Europe in the early 19th century.
Following a successful coup d'etat in 1799, Napoleon went on to conquer much of Western and North Eastern Europe.
Defeat in Russia and at the Battle of Waterloo has diminished the stature of his achievements. However, Napoleon was key in establishing a legal framework used across much of Europe, based on Meritocracy, and his military strategy is still widely studied across the world.
When the Duke of Wellington was asked to name the greatest general of the day, he answered: "In this age, in past ages, in any age, Napoleon."
Superb provenance; the hair originates from the famed collection of Margaretta Pierrepont, wife of President Ulysses S Grant's Attorney General.
This approx. ½ inch strand of Napoleon Bonaparte's hair is presented on a display card inside a 7" x 7" frame, ready to hang or stand.
Each display is custom-made to order. Due to the nature of the product, hair strands may look slightly different to those pictured
Free global shipping and Certificate of Authenticity.
BUY NOW: Order online, by phone +44 (0)1534 639 998, or via email info@paulfrasercollectibles.com
Payment & Security
Your payment information is processed securely. We do not store credit card details nor have access to your credit card information.