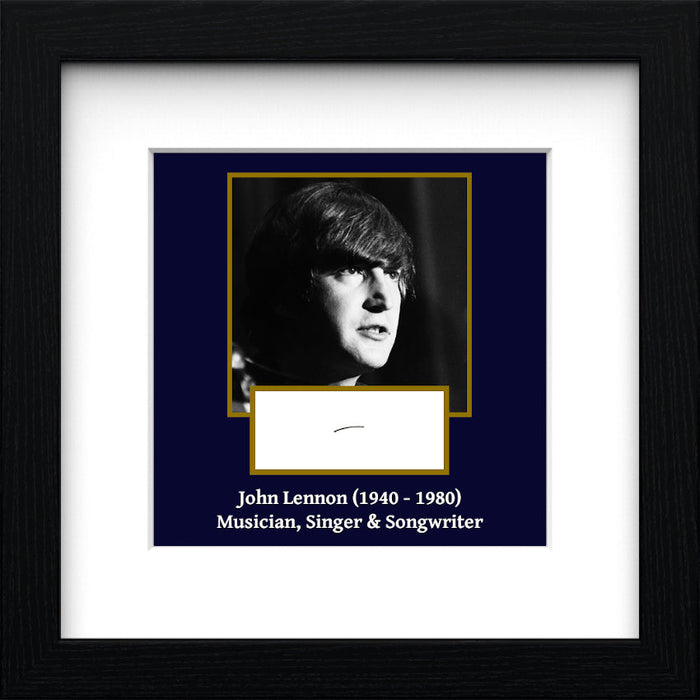 John Lennon authentic strand of hair
A guaranteed genuine half inch strand of John Lennon's hair
Exceptional provenance - acquired from his barber Klaus Baruck in Berlin
John Lennon (1940-1980) was a leading member of The Beatles, the most successful pop group in history. Forming an incredible songwriting partnership with Paul McCartney, he penned some of the band's most famous hits, before going on to hold the most successful solo career following their split.
Ranked 8th in the BBC's 100 Greatest Britons list, and the fifth greatest singer of all time by Rolling Stone magazine, his enduring legacy continues to fascinate fans across the world. As a result, he is by far the most collectable Beatle, with his memorabilia achieving outstanding prices.
We believe these to be the only strands of John Lennon's hair available on the market.
You can own a single half-inch strand of John Lennon's hair trimmed in September 1966 in preparation for filming How I Won the War, along with a photocopy of Lennon's signed call sheet and certificate of authenticity from Heritage Auctions.
The hair originates from a $35,000 lot sold by Heritage Auctions in March 2016 (image of the total lot can be seen to the left).
It was originally obtained directly from John Lennon's hairdresser Klaus Baruck, who trimmed Lennon's famous hair in Hamburg, Germany, just before Lennon's starring role as Gripweed in Richard Lester's dark comedy about a fictional British army troop and their misadventures in World War II.
Included is a photocopy of the original one-page 8.5 x 11 inch mimeographed page titled "Petersham Films Limited/ Call Sheet No.13" which is dated September 6, 1966, and bears an interesting blue ink signature that reads: "John Lennon/ oh yes".
John Lennon started wearing his iconic round glasses for this role. He continued wearing the same style for the rest of his life.
The hair can be dated to a specific time and location and has been in the collection of the original owner for nearly 50 years.
As an aside, this haircut took place just a month after the release of the legendary Revolver album.
This approx. ½ inch strand of John Lennon's hair is presented on a display card inside a 7" x 7" frame, ready to hang or stand.
Each display is custom-made to order. Due to the nature of the product, hair strands may look slightly different to those pictured.
Free global shipping and Certificate of Authenticity.
BUY NOW: Order online, by phone +44 (0)1534 639 998, or via email info@paulfrasercollectibles.com
Payment & Security
Your payment information is processed securely. We do not store credit card details nor have access to your credit card information.