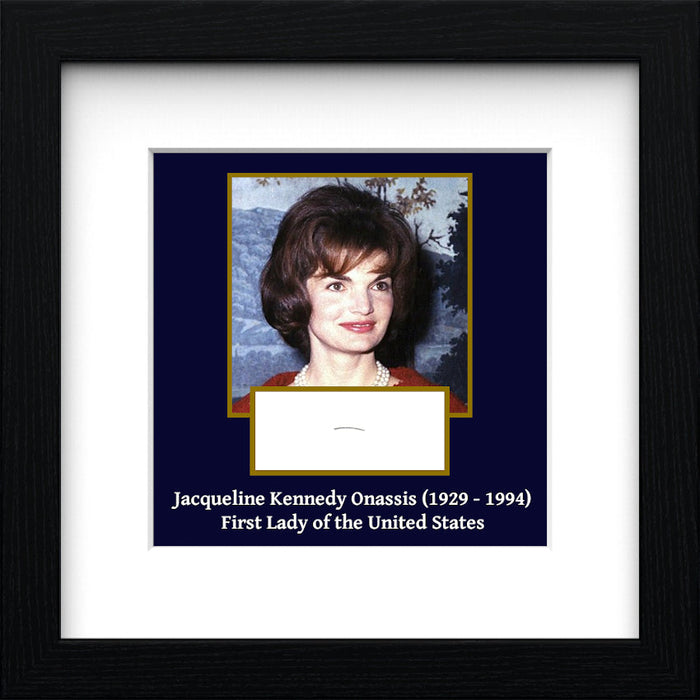 Jackie Kennedy Authentic Strand of Hair
An authentic half inch strand of Jackie Kennedy's hair
Jackie Kennedy was the wife of John F Kennedy the 35th President of the United States. She served as First Lady during his Presidency from 1961 until his assassination in 1963.
Jackie was later married to Greek shipping magnate Aristotle Onassis from 1968 until his death in 1975.
She is remembered for her contributions to the arts and historic preservation, her style and elegance, and her public stoicism in the wake of President Kennedy's assassination.
This approx. ½ inch strand of Jackie Kennedy's hair is presented on a display card inside a 7" x 7" frame, ready to hang or stand.
Each display is custom-made to order. Due to the nature of the product, hair strands may look slightly different to those pictured.
Free global shipping and Certificate of Authenticity.

BUY NOW: Order online, by phone +44 (0)1534 639 998, or via email info@paulfrasercollectibles.com
Payment & Security
Your payment information is processed securely. We do not store credit card details nor have access to your credit card information.