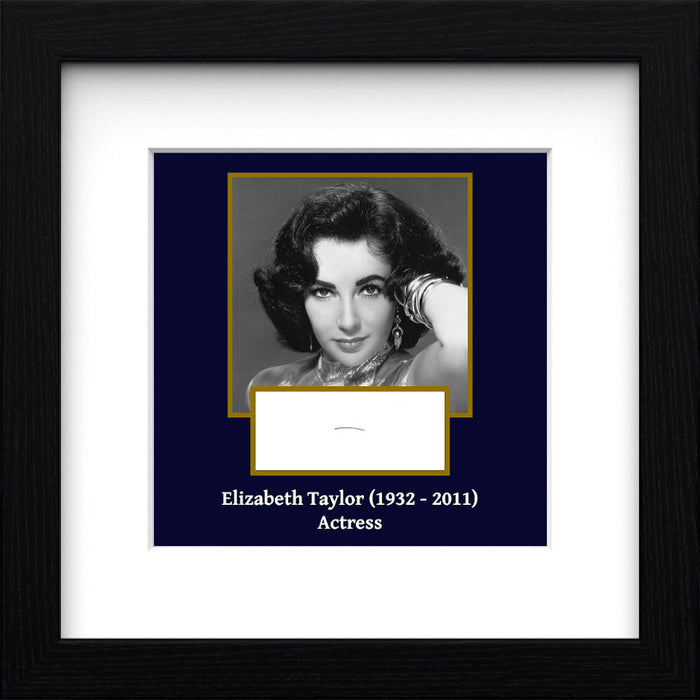 Elizabeth Taylor Authentic Strand of Hair
An opportunity to own an authentic strand of Elizabeth Taylor's hair
Elizabeth Taylor was one of the great actresses of Hollwood's Golden Age; a former child star she grew to be known for both her acting talent and beauty, and infamously for her seven marriages.
Taylor had a passion for jewellery, owning some of the world's largest diamonds, some famously given to her by her late two times husband Richard Burton. A tireless campaigner for AIDs awareness, Elizabeth Taylor will be remembered as a cinematic icon.
This approx. ½ inch strand of Elizabeth Taylor's hair is presented on a display card inside a 7" x 7" frame, ready to hang or stand.
Each display is custom-made to order. Due to the nature of the product, hair strands may look slightly different to those pictured.
Free global shipping and Certificate of Authenticity.
BUY NOW: Order online, by phone +44 (0)1534 639 998, or via email info@paulfrasercollectibles.com
Payment & Security
Your payment information is processed securely. We do not store credit card details nor have access to your credit card information.