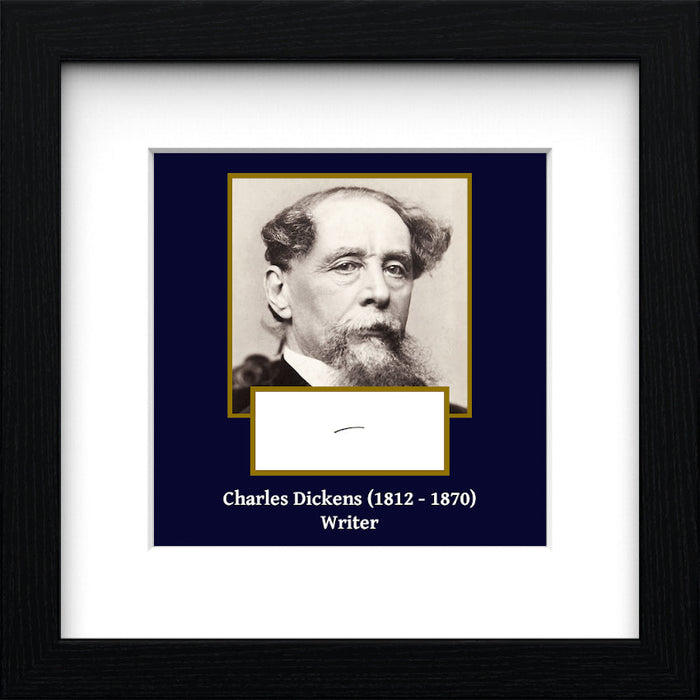 Charles Dickens Authentic Strand of Hair
A guaranteed genuine half inch strand of Charles Dickens' hair
Charles John Huffman Dickens (1812-1870) is regarded as the greatest English writer of his age. His broad body of work includes some of the most celebrated novels ever written - including Oliver Twist, Great Expectations and A Christmas Carol.
Dickens was born into a middle class family in Portsmouth, but his circumstances changed dramatically when his father was slung into a debtors' prison in 1824. Dickens was forced to leave school and start work in a boot polish factory to support his family.
While his father was freed a few months later, allowing Dickens to return to school, this formative experience left him burning with a righteous anger at the conditions the working classes had to endure.
Superb provenance; the hair originates from the famed collection of Margaretta Pierrepont, wife of President Ulysses S Grant's Attorney General. Dickens originally gave the hair to his sister-in-law Georgina Hogarth.
This approx. ½ inch strand of Charles Dickens' hair is presented on a display card inside a 7" x 7" frame, ready to hang or stand.
Each display is custom-made to order. Due to the nature of the product, hair strands may look slightly different to those pictured.
Free global shipping and Certificate of Authenticity.
BUY NOW: Order online, by phone +44 (0)1534 639 998, or via email info@paulfrasercollectibles.com
Payment & Security
Your payment information is processed securely. We do not store credit card details nor have access to your credit card information.