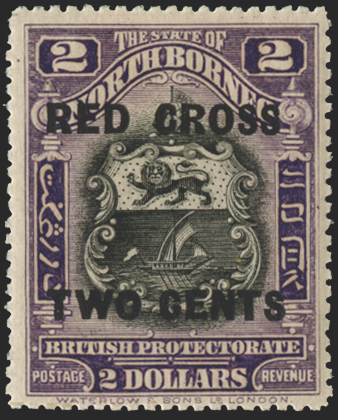 NORTH BORNEO 1918 Red Cross $2 + 2c lilac, SG232
North Borneo 1918 (Aug) Red Cross 'Coat of Arms' $2 + 2c lilac, type 69 surcharge, SG232.
A brilliant quality mint example with original gum.
A scarce King George V stamp as only 2,100 were printed and appears remarkably undervalued in the catalogue.
Payment & Security
Your payment information is processed securely. We do not store credit card details nor have access to your credit card information.