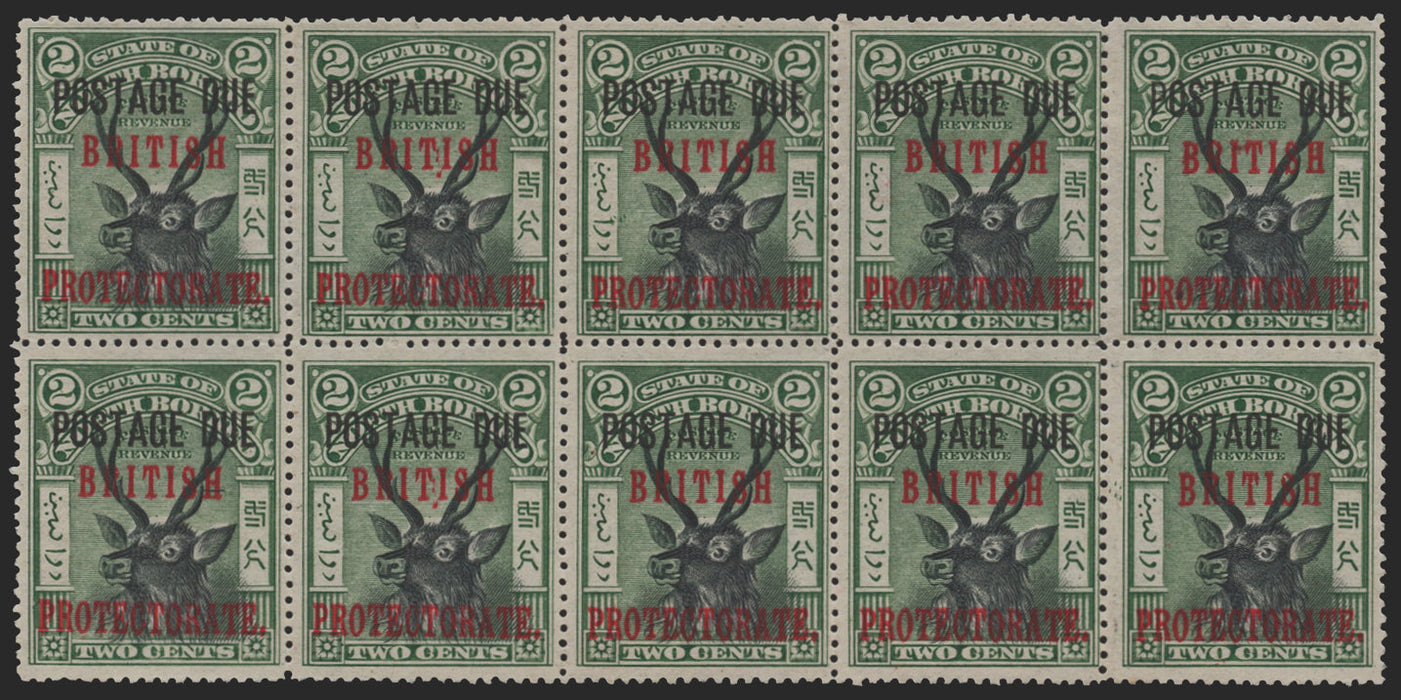 North Borneo 1902-12 2c black and green Postage Dues variety, SGD50a
North Borneo 1902-12 "BRITISH PROTECTORATE" 2c black and green Postage Due, type D1 overprint at top of stamp, perforations 14½-15, block of 10 (5x2), plated as R9-10/1-5 and showing diagnostic "Nick at top of O" on position 82 (R9/2) from a re-arranged 10x10 setting, SGD50a.
A fine and fresh block of ten unused.
An interesting proving multiple of this attractive pictorial design featuring the native Cervus deer.
Stanley Gibbons catalogue value: £800+.
Payment & Security
Your payment information is processed securely. We do not store credit card details nor have access to your credit card information.