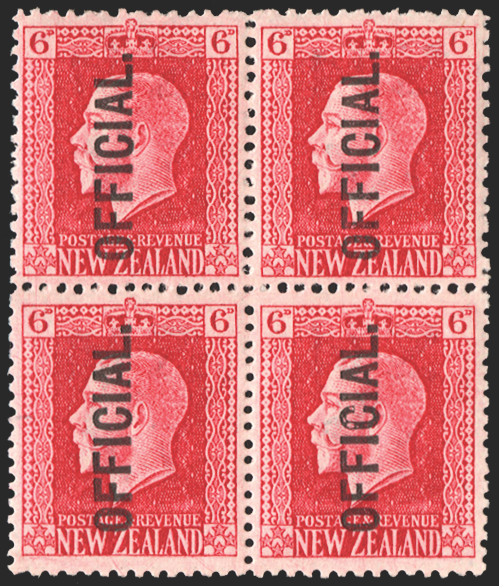 NEW ZEALAND 1915-27 6d carmine Official, variety, SGO102c
New Zealand 1915-27 6d carmine Official, block of 4 comprising two vertical 'two perforations' pairs, SGO102c.
A brilliant quality mint block with large part original gum, and the right pair unmounted mint. Well-centred and very fine.
A most attractive philatelic example of this fine King George V stamp with stunning vibrant colour.
The Campbell Paterson Catalogue value is $500.
BUY NOW: Order online, by phone +44 (0)1534 639 998, or via email info@paulfrasercollectibles.com
Payment & Security
Your payment information is processed securely. We do not store credit card details nor have access to your credit card information.