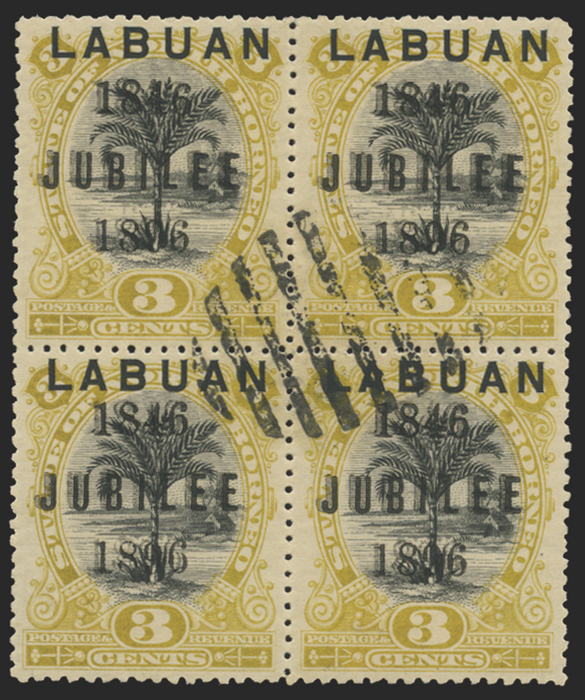 North Borneo Labuan 1896 Jubilee 3c black and ochre error, SG85(d)a
North Borneo Labuan 1896 (24 Sept) Jubilee of Cession of Labuan to Great Britain 3c black and ochre, type 16 overprint, perforations 13½-14, block of 4, ERROR OVERPRINT DOUBLE, centrally cancelled by oval of bars.
A fine used block of four, particularly attractive for this rare error.
Provenance: Ex "Sentosa" Collection of Straits Settlements, Malayan States, Labuan, North Borneo and Sarawak.
BUY NOW: Order online, by phone +44 (0)1534 639 998, or via email info@paulfrasercollectibles.com
Payment & Security
Your payment information is processed securely. We do not store credit card details nor have access to your credit card information.