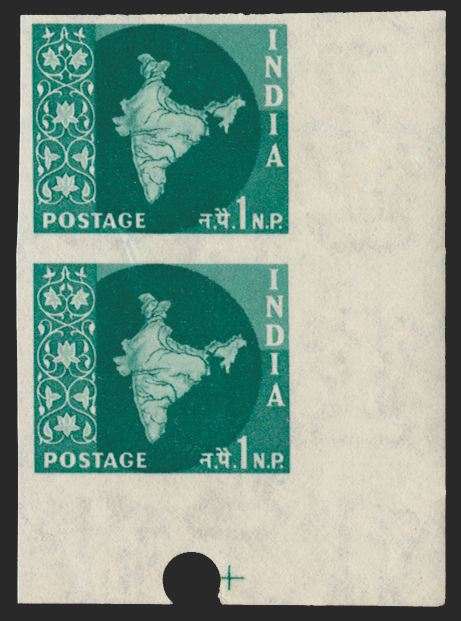 INDIA 1958-63 1n.p. blue-green error, SG399a
India 1958-63 1n.p. blue-green, watermark 374, error IMPERFORATE VERTICAL PAIR from lower right corner of sheet, SG399a.
A fresh mint positional example with original gum. There are some small wrinkles as often seen, but of overall fine appearance.
An attractive rarity.
The Stanley Gibbons catalogue value is £700.
Payment & Security
Your payment information is processed securely. We do not store credit card details nor have access to your credit card information.