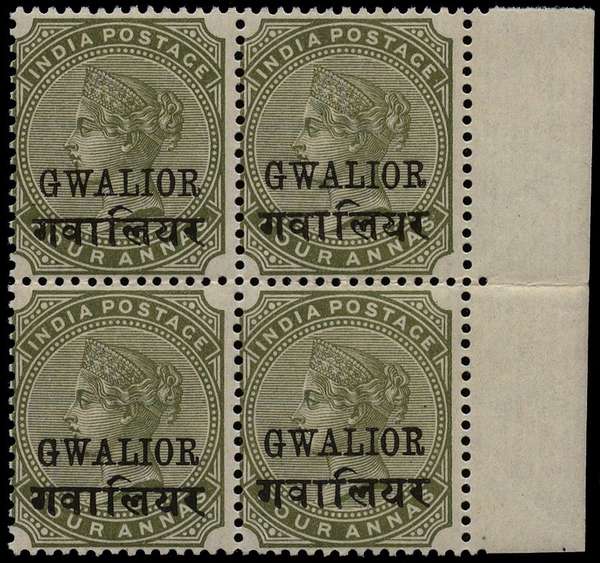 I.C.S. Gwalior 1885-97 4a slate-green block of four SG27ca
I.C.S Gwalior 1885-97 4a slate-green, right marginal block of four showing variety "OVERPRINT DOUBLE, ONE ALBINO", SG27ca.
A superb quality unmounted mint example of this scarce Indian States variety, particularly as a multiple.
The SG catalogue value for a single stamp is £100. 
Payment & Security
Your payment information is processed securely. We do not store credit card details nor have access to your credit card information.