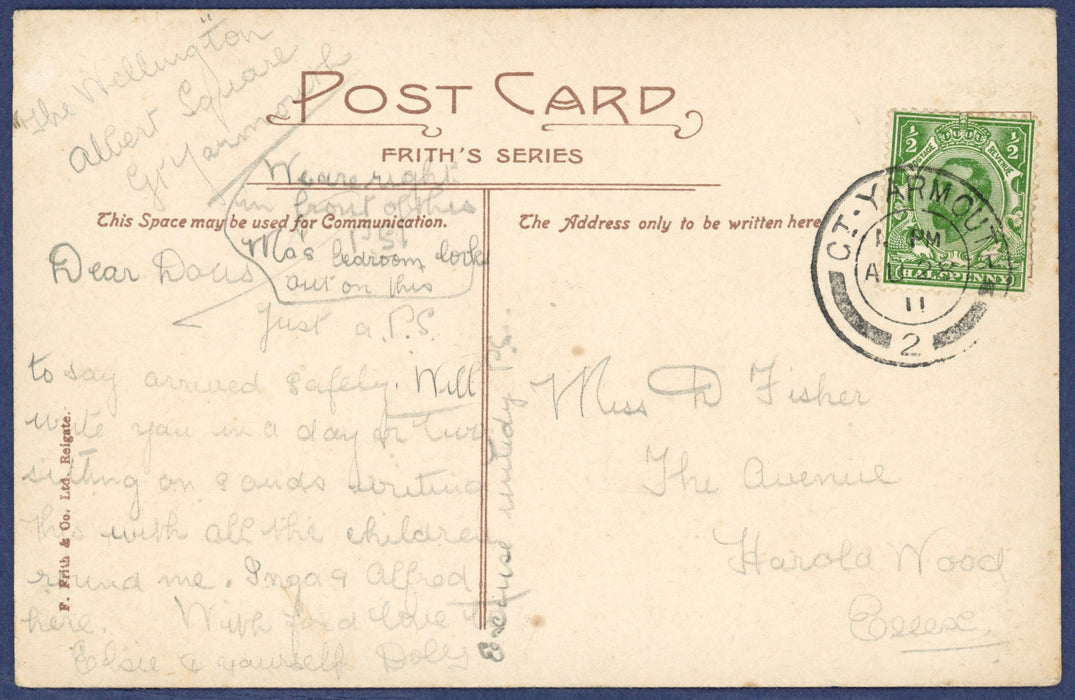 Great Britain 1911 ½d green cover, SG322a
Great Britain 1911 ½d green (Die 1a perforations 14), SG322a.
A very fine used example of this difficult perforation variety neatly tied to a picture postcard of Wellington Gardens, Great Yarmouth by a crisp Great Yarmouth double ring circular date stamp for 'AU.28.1911'.
A most attractive and scarce usage of this rare printing variety of the first stamps issued in King George V's reign.
BUY NOW: Order online, by phone +44 (0)117 933 9500, or via email info@paulfrasercollectibles.com
Payment & Security
Your payment information is processed securely. We do not store credit card details nor have access to your credit card information.