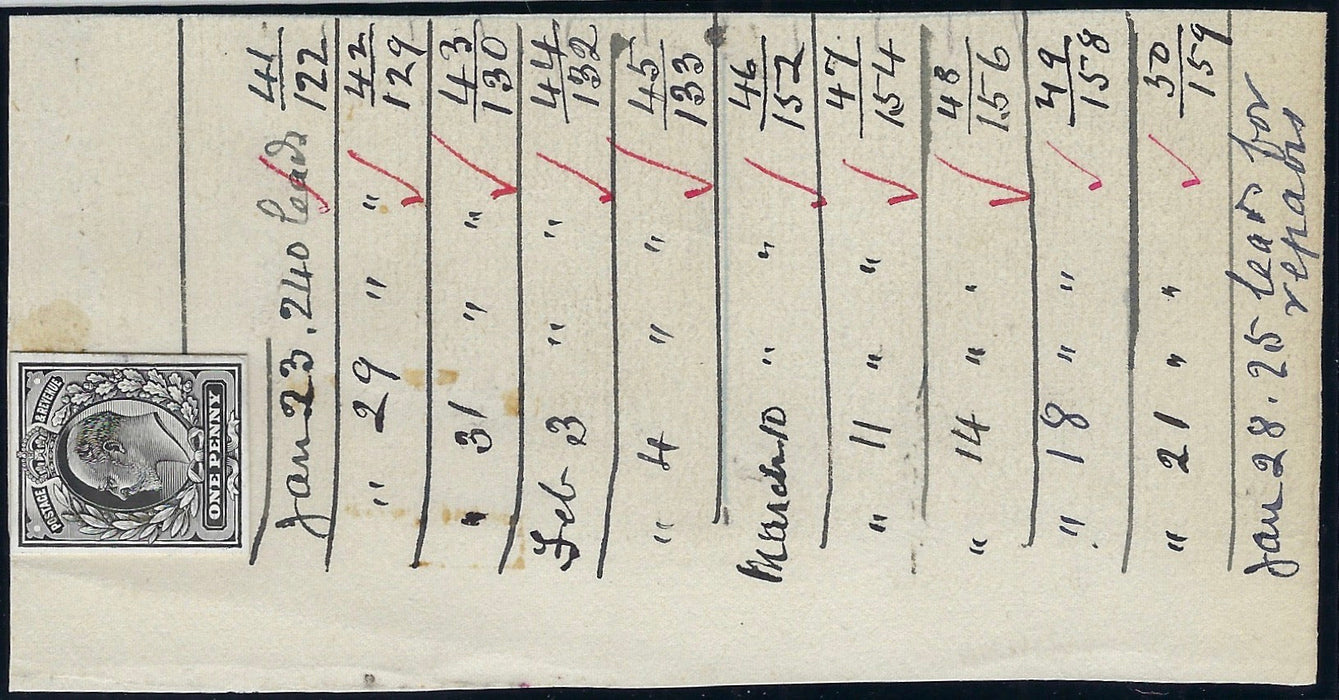 Great Britain 1902 1d Die proof, SG219var
Great Britain 1902 King Edward VII 1d Die proof, SG219var.
Very fine example from the De La Rue printers striking book printed in black on white glazed card, affixed to a large piece (69x133mm) endorsed with numerous dates and number of leads.
Each piece from the De La Rue striking books is unique and examples of this quality have a premium value.
The SG catalogue value in the GB Specialised Catalogue is listed "from £6,250".
A spectacular exhibition piece for the specialist.
Provenance: Ex. "Minoru" collection of King Edward VII, one of the most prestigious KEVII collections ever assembled.
BUY NOW: Order online, by phone +44 (0)1534 639 998, or via email info@paulfrasercollectibles.com
Payment & Security
Your payment information is processed securely. We do not store credit card details nor have access to your credit card information.