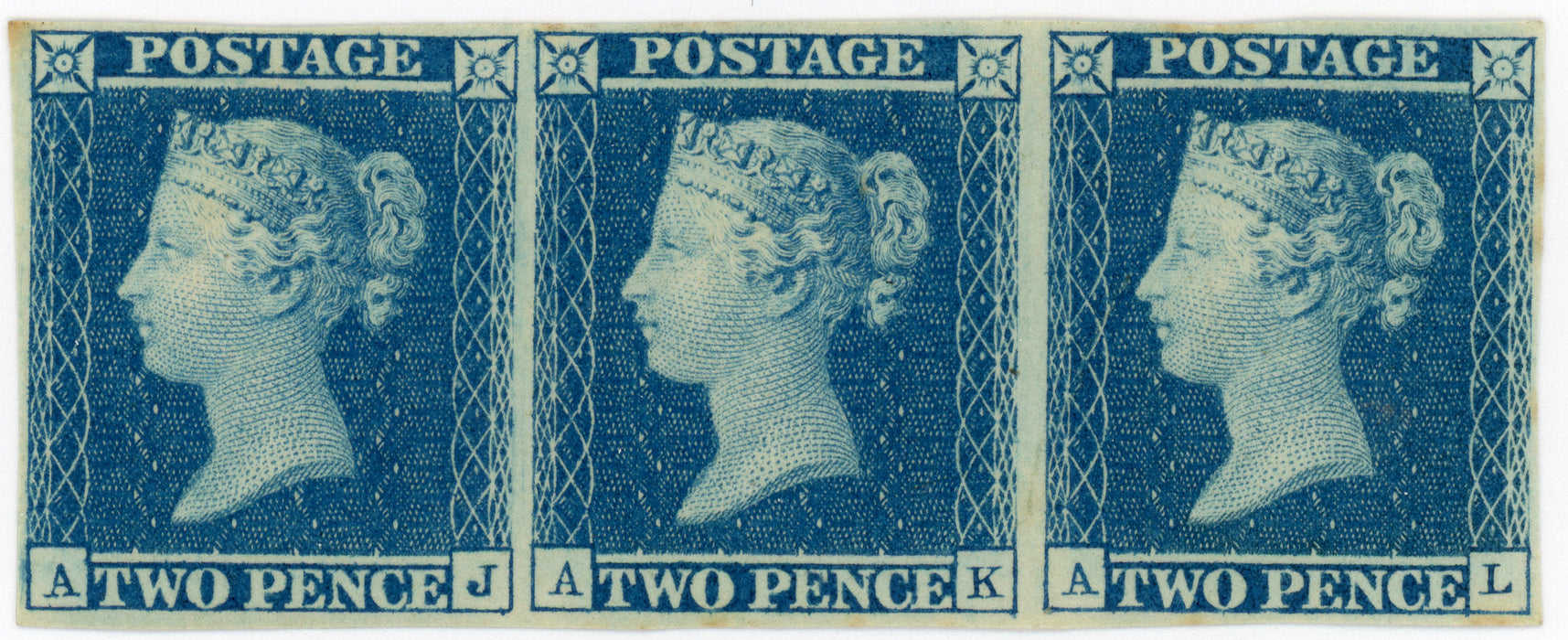 Great Britain 1841 2d deep full blue Plate 3, SG15
Great Britain 1841 2d deep full blue plate 3, SG15.
A superb unused, with original gum, four margin horizontal strip of three lettered AJ-AL. Wonderful crisp impression.
A quite magnificent exhibition piece, very rare in this quality.
Accompanied with a 1993 British Philatelic Association (BPA) Certificate of Authenticity.
The Stanley Gibbons GB Specialised catalogue does not list a price for a strip of three. A block of four is, however, listed at a price of £35,000.
The 2d blue plate 3 was finished on 25 February 1841, and printing commenced two days later. They were printed on Crown watermarked paper, which often shows considerable blueing. All sheets from this plate were issued imperforate.
BUY NOW: Order online, by phone +44 (0)1534 639 998, or via email info@paulfrasercollectibles.com
Payment & Security
Your payment information is processed securely. We do not store credit card details nor have access to your credit card information.