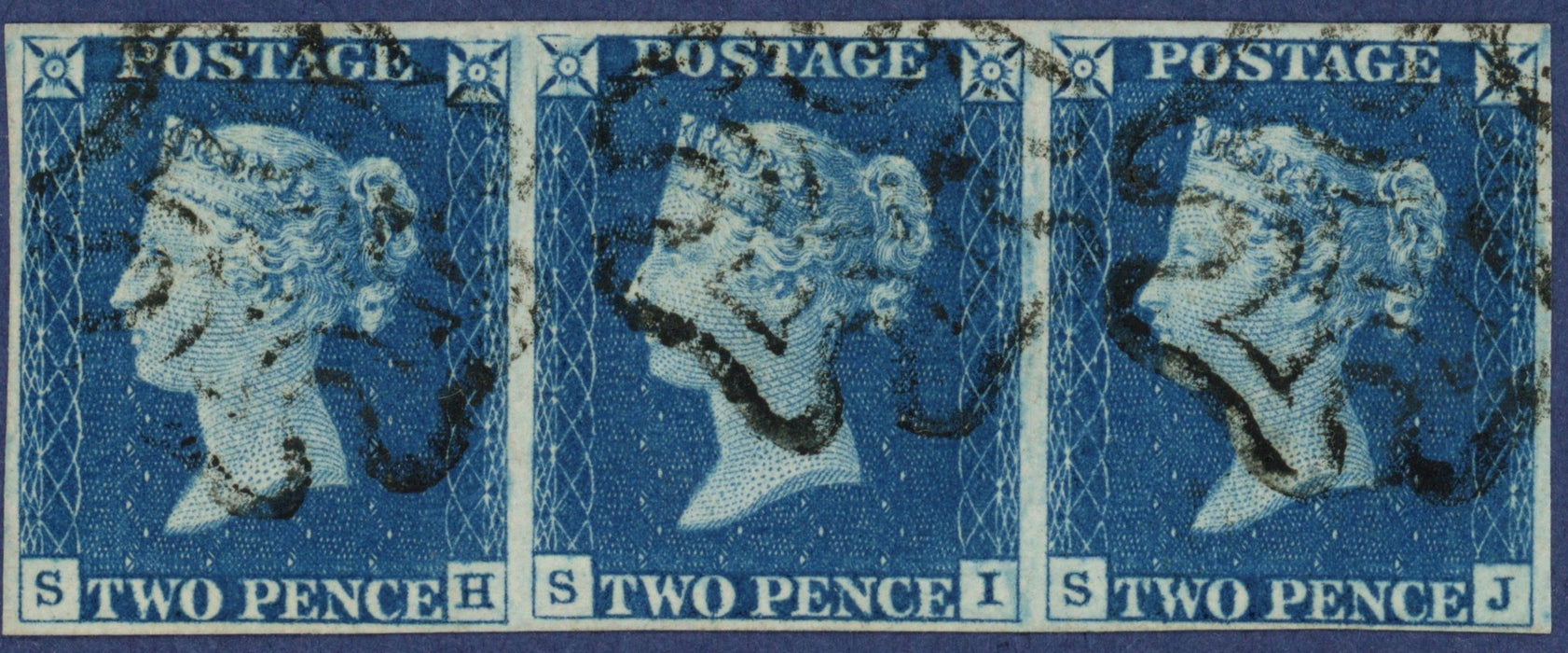 Great Britain 1840 2d blue, plate 1, SG5
Great Britain 1840 2d blue, plate 1, horizontal strip of three, lettered 'SH-SJ', cancelled with black Maltese Crosses, SG5.
A very fine used strip of three with very large and regular margins all round, further benefiting from aesthetically pleasing central cancellations with neat black Maltese Crosses.
A stunning multiple in a perfect state of preservation. A very rare and beautiful early piece of British philately, rarely seen so fine.
Accompanied with a Karl-Albert Louis certificate of authenticity (2018).
Stanley Gibbons catalogue value for used pair of the 1840 2d blue is £2,200 and £22,000 for a block of four. There is no catalogue value for a strip of three.
Payment & Security
Your payment information is processed securely. We do not store credit card details nor have access to your credit card information.